September 27, 2021
By Bubacarr Komma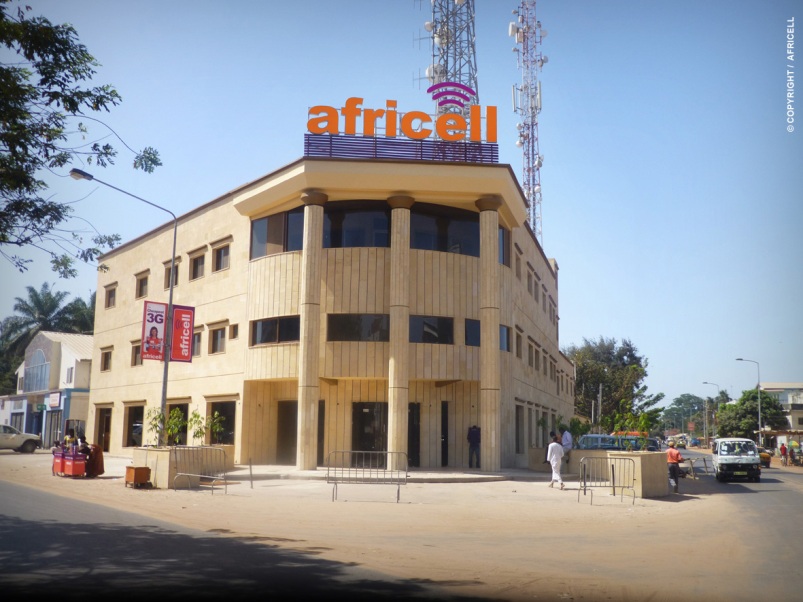 Africell launched its operations in Gambia in 2001 and became the market leader in the country's GSM sub-sector within a short period of time. Gamcel commenced operations months before Africell, as a subsidiary of Gamtel (Gambia Telecommunications Company Limited), a state-owned fixed telecommunications service provider.
However, after the departure of Yahya Jammeh in 2017, residents of his home village Kanilai and environs accused Africell of reducing its network capacity in their area. "Their network strength is not satisfactory anymore especially when we are at our farms, it keeps fluctuating, and this was not the case when the ex-president Jammeh was here," explained a 43-year-old woman
When The Progress Newspaper asked the Communications Officer of Africell, Musa Sise whether his company reduced its network capacity in Kanilai after the departure of Jammeh, he replied in the negative. His words: "This question is absurd, silly and ridiculous, why would we do that, I am sorry, but it is the silliest question I have ever heard, do you have any evidence, but again I do not work at the technical department."
This reporter then requested that Sise communicate with the technical department to find out. He agreed, and later told this reporter categorically: "We have not reduced our network capacity and in fact we are trying to increase the capacity of our network across the country."
However, several insiders admit that Africell did reduce its network capacity in Kanilai. One of the insiders said the bandwidth has been decreased a little bit but this does not affect anything. "You know the time Jammeh was there, they had activities or huge programmes every now and then and sometimes the network traffic becomes quite congested in Kanilai. But now they no longer have such activities there. I think that is the reason," the insider explained.
The Public Utilities Regulatory Authority (PURA) was contacted as to whether they can verify if a GSM company has decreased it network capacity in a particular area. But Yaya Baldeh, the communication officer was reluctant to answer the question, saying he is in Dakar. He however, asked the reporter to call 149, Consumer Affairs.
As expected, a lady received the call but when the question was put to her, she asked the reporter to call 4399604. But this particular number is constantly on answering service and it was clearly evident no one can be reached through it even if you are to wait on hold until your retirement!
It could be recalled that in February 2021, after endless complaints from consumers about astronomically megabyte charges and credit deductions, PURA´s Director of Consumer Affairs, Solo Sima, admitted at the Gambian Parliament that it lacks the digital tools to effectively oversee and regulate the practice of megabyte cheating by GSM operators.