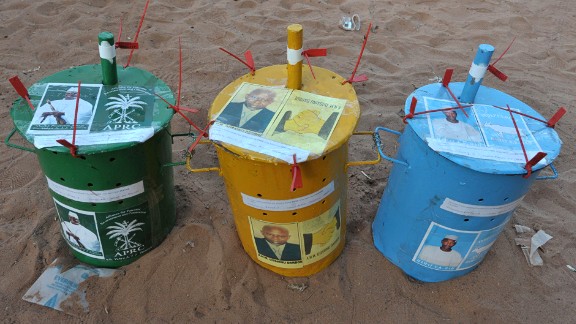 A retired educationist has told The Progress Newspaper that Gambia does not have a compulsory voting system. He said that voting and registration is optional in most jurisdictions.
Alagie Faye made the observation recently, while commenting on the ongoing voter registration exercise in the country.
Compulsory voting, also called mandatory voting, is the requirement in some countries that eligible citizens register and vote in elections, with penalties imposed on those who fail to do so without a valid reason.
Faye was, however, quick to point out that it is the civic responsibility of citizens to vote in elections, as voting is a very important part of any democracy.
"By voting, citizens are participating in the democratic process. Citizens vote for leaders to represent them and their ideas, and the leaders support the citizens' interests," he said.
He described voting as a method for a group, such as a meeting or an electorate, in order to make a collective decision or express an opinion usually following discussions, debates or election campaigns. He added that democracies elect holders of high office by voting.
The former teacher explained that, in electoral systems, voter registration (or enrolment) is the requirement that a person otherwise eligible to vote must register (or enroll) on an electoral roll, which is usually a precondition for being entitled or permitted to vote. He also noted that the rules governing registration vary between jurisdictions.
"In some jurisdictions, enrollment may require an application being made by an eligible voter and registered persons to re-register or update registration details when they change residence or other relevant information changes," he added.
He further explained that in some jurisdictions, an enrollment agency may receive change of address information from other government agencies, which is used to automatically update voter details.
He said even in countries where registration is the individual's responsibility, many reformers, seeking to maximise voter turnout, argue for a wider availability of the required forms, or more ease of process by having more places where they can register.
Arguments for and against compulsory voting
Agit-propists of compulsory voting argue that compulsory registration and voting increase the legitimacy of elected representatives. It means that candidates winning seats in parliament really do win a majority of the people's votes. Compulsory voting also increases the political education of the people as they will tend to pay more attention to politics if they know they have to vote
In addition, compulsory voting means that candidates have to address the needs of all the voters. If voting were voluntary, the experience of countries like the United States is that poorer and less educated people would tend not to vote. This would skew the political system (further) toward the well off and well educated.
A major criticism of compulsory voting is that Citizens have the right to choose whether they want to vote. Compulsion is part of a slippery slope to totalitarianism. Compulsory voting also forces people to vote for someone even if they do not like any of the candidates on offer.
The following Countries enforce compulsory voting: Argentina, Australia, Belgium, Bolivia, Ecuador, Liechtenstein, Luxembourg, Nauru, North Korea, Peru, Pitcairn Islands, Samoa, Singapore and Uruguay.
The Countries that have compulsory voting by law but do not enforce it: Democratic Republic of the Congo, Costa Rica, Egypt, Greece, Honduras , Mexico, Thailand and Turkey.
Countries that once had compulsory voting but have repealed it: Albania, Austria, Bulgaria – Chile Cyprus Dominican Republic – Fiji, Guatemala Italy Lebanon Netherlands Panama Paraguay Philippines Portugal – 1933 Portuguese constitutional referendum, Spain, Switzerland and Venezuela.