By Essa Bah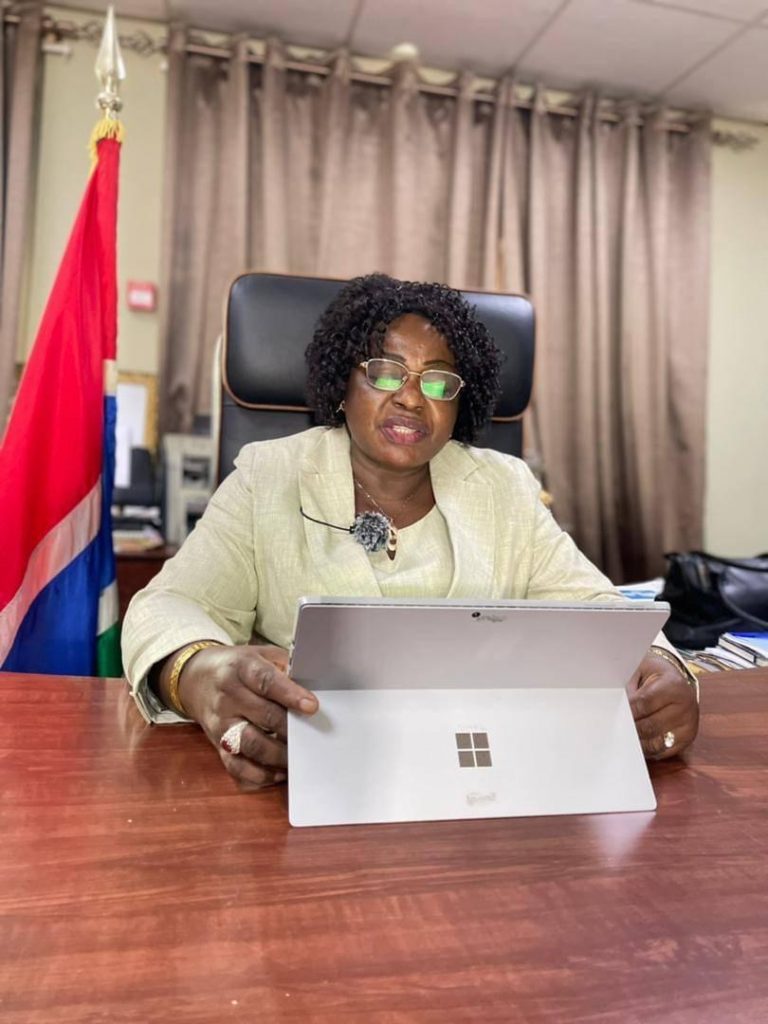 Ministry of Basic and Secondary Education and the Ministry of Finance on Thursday the 24th of February 2022, met the National Assembly select committee on education to discuss ways of mitigating the ongoing MOBSE-WAEC saga over the 11 million dollars' arias.
In attendance was Claudiana Cole the minister for Basic and Secondary Education, Mambury Njie the Minister for Finance, Louis Moses Mendy the Permanent Secretary of Ministry of Education, Abdoulie Jallow the Permanent Secretary of Ministry of Finance and the Education Committee members chaired by Alagie Mbowe.
The Minister for Finance assured Students of the country that his ministry will never allow the pupils of this land to not do the WASSCE exams, he promised that his ministry will do its best in ensuring the matter is resolved with the leaders of WAEC.
Speaking before the National Assembly Select Committee on Education, Claudiana Cole the Minister of Basic and Secondary Education stressed that this was a deliberate attempt from WAEC to force them to pay. However, she also promised that the matter will be resolved the soonest.
Louis Moses Mendy the P.S for education gave a detailed explanation of this WAEC arrears dating back in 2004, during the former regime. Mambury Njie explained that the Government of the Gambia will meet the WAEC Chairman on issues regarding the arrears and they will give feedback to the public once the meeting is done, he was, however, hopeful that the discussion will be fruitful.
This ongoing saga is a matter of public concern as thousands of students every academic year complete senior school. Students are currently worried of the sanctions and are praying for it to be waived so they can sit the WASSCE exam. The Progress is closely monitoring this case, and will give up dates for when the meeting between the Government and WAEC is resolved.
Latest posts by kommabubacarr@yahoo.com
(see all)