By: Arafang Mama Dabo and Kumba Faal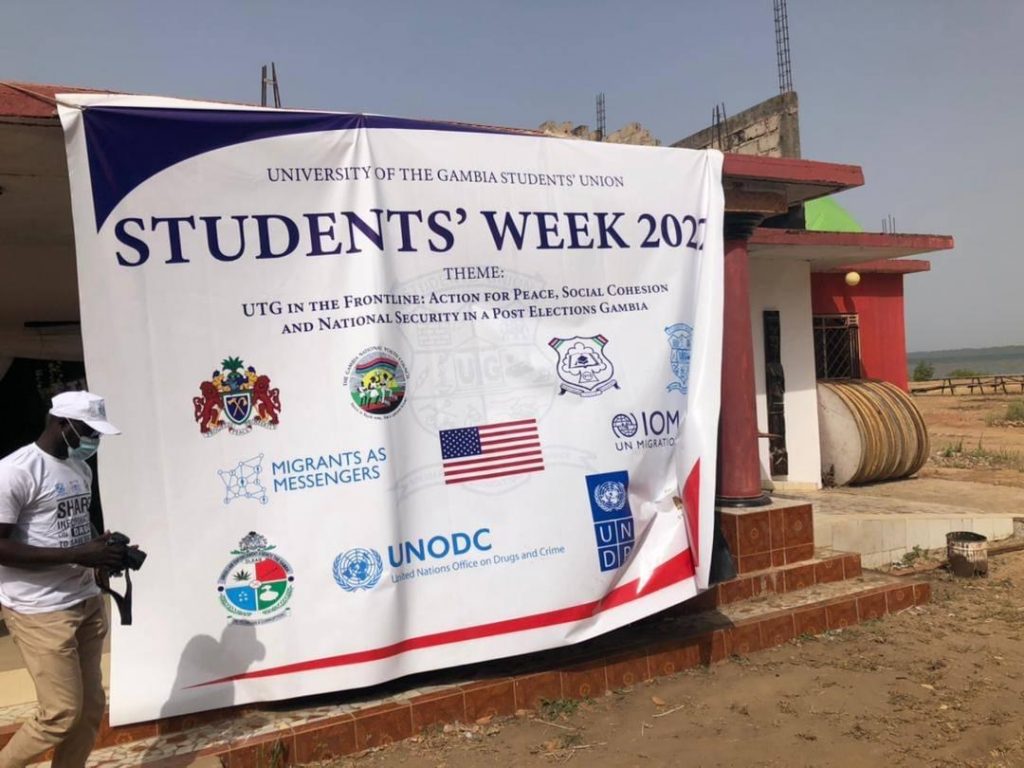 The Chief of the anti-narcotics agency has said the interceptions of tonnes of illicit drugs in the country of late are indications of West Africa's susceptibility to illicit drugs trafficking.
In a speech delivered on his behalf at the opening of a day-long drugs awareness session, organized by UTG students at Tendaba as part of the university's  Students' Week, DLEAG boss Bakary Gassama, said:
"The recent seizure of almost three tonnes of cocaine at the seaport and almost a quarter ton of Cannabis resin seized in Yundum are manifestation that West Africa continues to be used as a transit point for drugs and Gambia is no exception." According to Gassama, illicit drugs trafficking and related activities, including transnational organized crime is a persistent phenomenon.

This phenomenon, he went on, threatens global peace, stability, and socio-economic development. In his statement read by DLEAG's Director of Operations cum the agency's acting Deputy Director General Ebrima Drammeh, DLEAG boss explained that the world's drug problem is complex and compounded by the strong and established link between illicit drug trafficking, terrorism, terrorist financing, money laundering, undermining democracy and economic activities, promoting corruption, and fuelling crime and violence.

He called for calibrated interventions against illicit drugs. Also speaking at the same event, the Program Manager of UN Office on Drugs and Crime's Banjul office, Ghadda Wadda, described the session as commendable.

She gave an assurance of her office's support in the drugs and organized crime fight.
A representative of the governor of Lower River Region, Modou B. K Ceesay, commended DLEAG, UNODC and UTG students for what, he called, their foresight in integrating drugs awareness in the students' week.

Drugs, he added, cause damage to users with huge cost to their families. Ceesay pointed out that drugs war should be fought on several fronts, adding that no institution can singlehandedly do it.
The UTG Students' Union president Lagamy Gumani thanked DLEAG and UNODC for the collaboration. Meanwhile, seminars and community outreach programs were conducted as part of the associated events.
Latest posts by kommabubacarr@yahoo.com
(see all)