By: Kaddyjatou Kabbah and Fatoumatta T. Gomez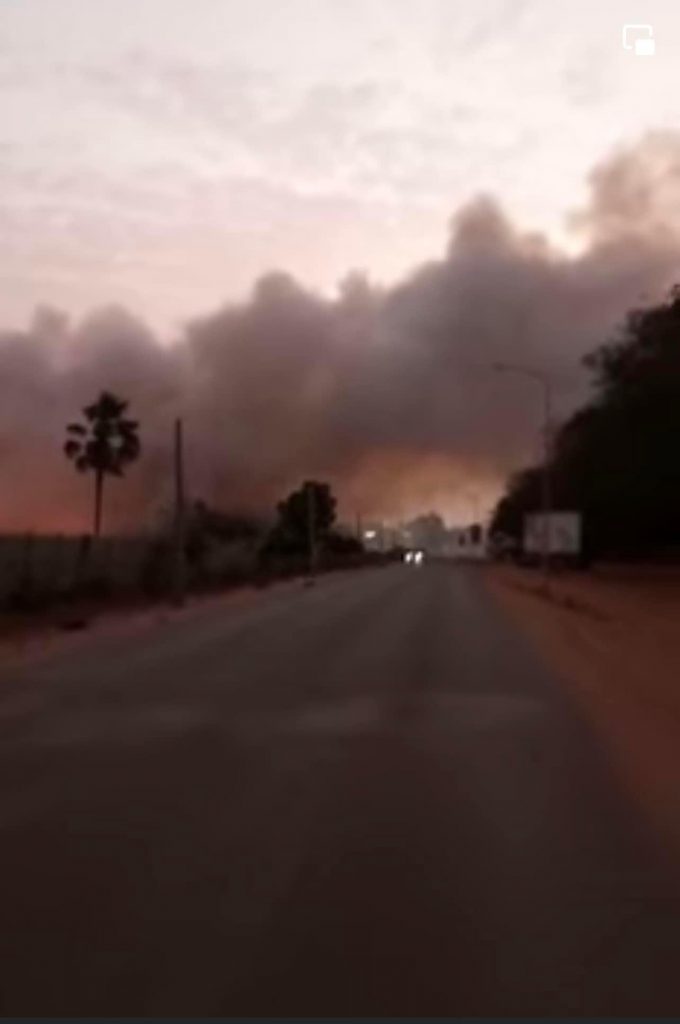 A fire broke out at the Bakoteh landfill on Sunday morning, enveloping some parts of Bakoteh and Manjai in thick cloud of smoke. The Bakoteh dumpsite, the largest landfill in the country, reportedly bust into flames at around 5am.
KMC service personnel and fire service were mobilised to fight the fire that have now become a routine, KMC announced on Sunday. Meanwhile, with support from SOS and German government, KMC is embarking on a D42m dumpsite infrastructural development project.

KMC explained in a statement released on Sunday that it has invested heavily in the dumpsite by erecting a 1.8km perimeter fence at the tune of D8m. This intervention, the council said, are geared towards lessening the public health risks of the landfill.
Meanwhile, the Sunday morning fire at Bakoteh dumpsite and the ensuing billowing obfuscating smoke, have once again brought to the fore the need and urgency for an alternative to the country's biggest landfill.
"We have said several times the Bakoteh dumpsite has served its purpose and is overdue for closure," KMC said in a statement released in the wake of the Sunday's development. KMC added that the Bakoteh dumpsite 'should not and cannot still serve as a dumpsite given that it has run out of capacity and an entire community surrounds it."
The council said it has since three years ago made a request to the government through its line local government ministry for allocation of alternative dumpsite and support for the clean-up and permanent closure.
The council reported that it now has the adequate fleet, comprising of 40 vehicles of trucks, tractors, and tricycles to deliver the majority of the municipality's waste to an alternative site. "As we have done over the years, we continue to call on Gambia government to prioritize this national health crisis and provide an alternative dumpsite/landfill ASAP," read the KMC statement issued on Sunday.
Latest posts by kommabubacarr@yahoo.com
(see all)