January 24, 2022 After a 15-day hiatus from announcing the presentation of the Gam petroleum task force report to President Adama Barrow, the government has finally made the public a bit wiser...
Read more »
By Nkumba Sillah July 30, 2021 July 30, 2021 A startling revelation was made by The Fatu Network in August 2018 that a sum of $752, 594.42 was deposited into a bank...
Read more »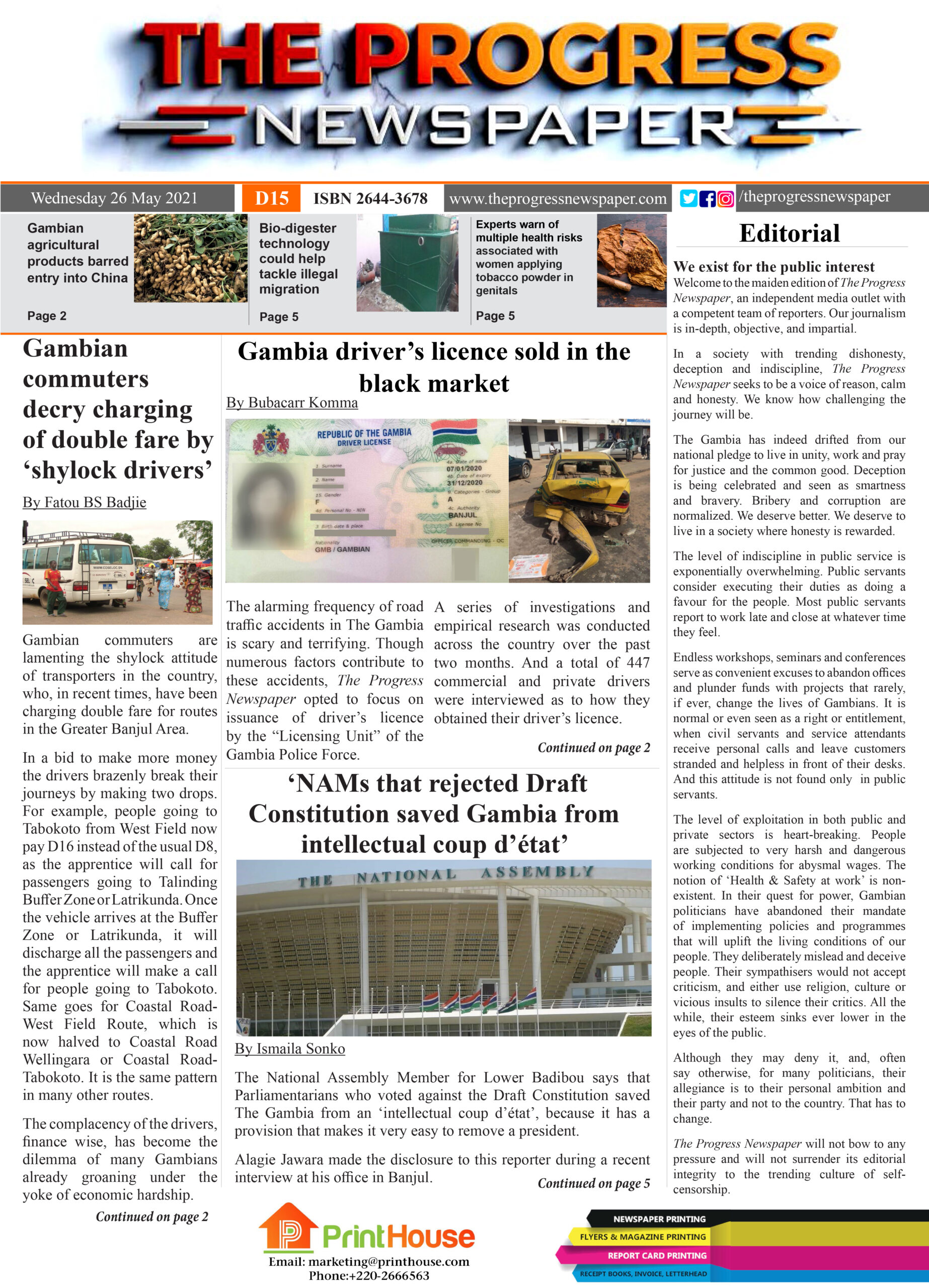 Editorial Welcome to the maiden edition of The Progress Newspaper, an independent media outlet with a competent team of reporters. Our journalism is in-depth, objective, and impartial. In a society with trending...
Read more »