"The public is hereby informed that, the Police is investigating into a case of a missing girl child residing at Manjai Kunda. Preminary investigations revealed the following: * The name of the...
Read more »
"Police in West Coast Region, on Wednesday 19th January 2022, intercepted a VW Volkswagen with registration number KM 6535D carrying goats numbering five with mouths silo tapped and hidden in the trunk...
Read more »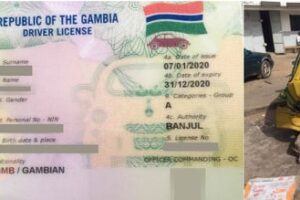 The alarming frequency of road traffic accidents in The Gambia is scary and terrifying. Though numerous factors contribute to these accidents, The Progress Newspaper opted to focus on issuance of driver's licence...
Read more »