The alarming frequency of road traffic accidents in The Gambia is scary and terrifying. Though numerous factors contribute to these accidents, The Progress Newspaper opted to focus on issuance of driver's licence by the "Licensing Unit" of the Gambia Police Force. A series of investigations and empirical research was conducted across the country over the past two months. And a total of 447 commercial and private drivers were interviewed as to how they obtained their driver's licence.
NBR 30 drivers, Wassu, CRR 14 drivers, Bush Town, CRR 5 drivers, Janjangbureh, CRR 15 drivers, Bansang, CRR 26 drivers and Basse, URR 45 drivers.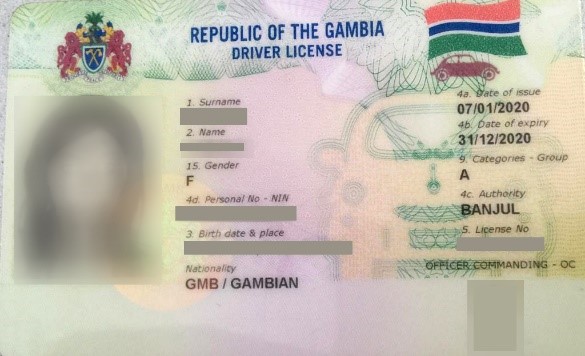 None of these drivers ever took a driving test, practical or theoretical. Not one of them had an eye test, although it is a prerequisite to obtaining a driver's licence. All the drivers we interviewed confessed to having bribed their way to get the licences. We were shocked by their honesty about being dishonest!
The official licence fee is D850 plus D100 for the testing, and it is valid for only one year, from January to December. This is an unusual aspect of the Gambian licence, as, in most countries, there is no need to renew it annually.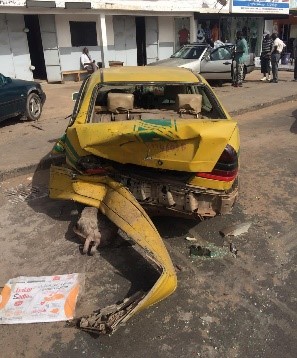 However, 78 percent of the participants bought their driver's licence for amounts ranging from D1,500 to D2,500. 17 percent of the drivers got their licence through friends or relatives working at the "Licensing Unit".
20 percent were directed or introduced to someone working there, while 41 percent bought it through agents. And 22 percent of the participants refused to disclose the amount they paid and to whom it was paid. However, they did admit to not doing any test.
Equally, 112 drivers across the county confessed to not having a licence, while still driving without being apprehended. There are reasonable suspicions this figure could be far beyond 500 drivers without a licence. Each of them claimed to have one but refused to show it.
One such driver is a 23-year-old man who has managed to drive a taxi for over three years without a driver's licence. When we asked how he has plied his trade unstopped all these years, the young man's answer said it all: "This is The Gambia." 18 young drivers appeared to be minors, and none of them agreed to show any of their documents – neither a driver's licence nor a national identity card – when we asked. An "agent" said, "I have spent over ten years helping people secure driver's licences with other documents as well.
And it is not a bad thing. This is what I do for a living and to care for my family as well".
According to the latest WHO data published in 2018 road traffic accidents deaths in Gambia reached 657 or 4.72% of total deaths. With a population of barely 2 million, The Gambia is now ranked number 4 for the number of road accidents per country per year.
Approximately 1.35 million people die each year as a result of road traffic crashes, and it costs most countries 3% of their gross domestic product. And more than half of all road traffic deaths are among vulnerable road users: pedestrians, cyclists and motorcyclists.
93% of the world's fatalities on the roads occur in low – and middle- Income countries, even though these countries have only approximately 60% of the world's vehicles. Road traffic injuries are leading cause of death for children and young adults aged 5-29 years.
Is The Gambia serious about moving out of the 'world's worst' for road traffic accidents, and saving lives? A good place to start would be to tackle the corrupt licencing system, which must play a huge part in this most unwanted statistics.
Latest posts by Bubacarr Komma
(see all)