There were disapprovals over the traffic quagmire created by the Gambia's Vice President's motorcade on every morning of every working day. Vice President Momodou Jallow remained reluctant to move to the well-manicured...
Read more »
By Ismaila Sonko July 14, 2021 Traffic congestion on Gambia's urban road network has increased substantially over the last few years.It has become so prevalent that it is causing frustrations for commuters...
Read more »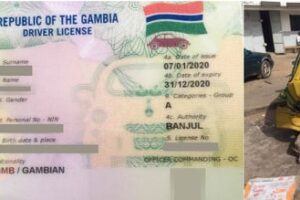 The alarming frequency of road traffic accidents in The Gambia is scary and terrifying. Though numerous factors contribute to these accidents, The Progress Newspaper opted to focus on issuance of driver's licence...
Read more »