By Vincent Ogo and Bubacarr Komma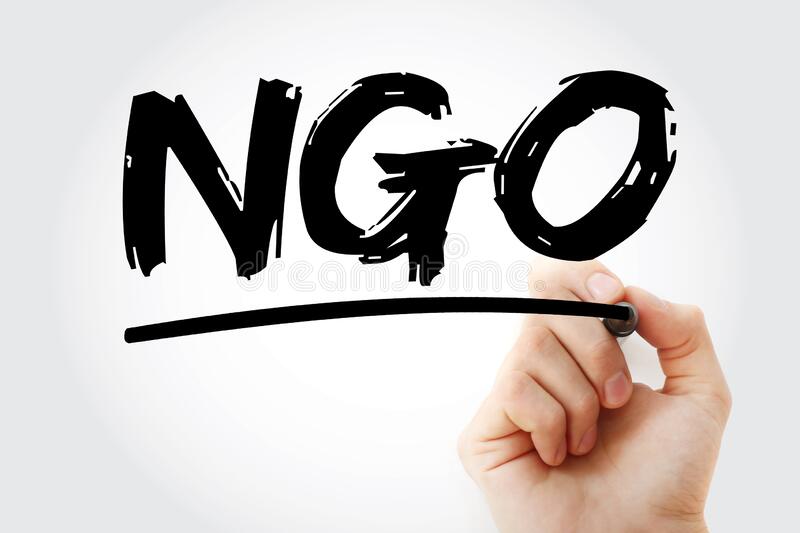 July 12, 2021
There has been an exponential growth of non-profits (charities) and non-governmental organisations (NGOs) in The Gambia over the years.
These organisations exist to complement government's development endeavours, serving the public good in areas such as education, poverty alleviation, healthcare, child rights, women empowerment, tackling illegal migration and helping to resettle returnees etc. Due to their humanitarian work charity organisations are tax-exempt in The Gambia, as in other parts of the world.
It is no secret that corruption is now pervasive in the NGO world. It is rather unfortunate that some unscrupulous individuals now see registering charities as a meal ticket and a shortcut to riches. As a result, there has been a proliferation of briefcase charities in Gambia and elsewhere, their operations completely at variance with the purpose for which they were established.
We have to acknowledge that many charities and NGOs are contributing immensely to the development of this country. Some provide emergency relief and shelter to families affected by disasters. Others have provided free or low-cost medical care for those that otherwise wouldn't receive medical care. Some offer educational services to children and adults, opportunities they may not be able to afford otherwise.
Many people, especially in rural areas of the country, have benefitted from poverty alleviation and other development projects thanks to some NGOs and charities that develop programmes to improve the livelihoods of individuals and families in the community, as well as assist in raising funds for local projects. Some are also working to improve environments such as rain forests and ecosystems, save endangered species, as well as raise awareness and interest in their cause. The list very long indeed.
However, the activities of some of the charity organisations are rather unbecoming. They use the name of their organisations to solicit funds from donors, funds that end up in their pockets.
Ous Jadama, a concerned Gambian, said: ¨Some of them exploit the duty-free waiver for non-profits to bring in containers of goods into the country, but what happens to those goods? They end up selling them and pocketing the money, goods that are supposed to be given out free, as the donors were made to believe."
Another individual that did not want his name to be mentioned narrated what he witnessed sometime ago: "I once had an acquaintance, a young man, that registered a charity organisation and started sending proposals to funding agencies in Europe and North America. He was lucky enough to get funding from a big foundation in Europe. As soon as he was notified by the said foundation that his proposal has been approved, and that his project will receive funding running to millions of dalasis, the fellow went over the moon. He commissioned a draughtsman to produce a plan for a story building of four flats. He also went to one of the leading estate agencies in town and starting negotiating with them to buy land from Kololi. He started making plans to set up a factory, as well as other businesses, even before the Foundation remitted the money to him. He completely forgot the money was meant for the less privileged people."
Yet another concerned Gambia, Ebrima B, recalled how someone he used to respect a lot swindled some foreign donors: "This man managed to convince some British philanthropists to help one of the villages up country. He told the villagers to provide land for a very big project that will greatly improve their livelihoods. The villagers were more than happy to oblige him, believing that something good was coming their way. The philanthropists later came to The Gambia and the man took them to the village. Satisfied with what they saw, the Britons went back and sent the money. That was the end of it. The man never went back to the village. He simply diverted the money to his personal use."
Checkmating the activities of dubious charities and NGCs is a difficult task. Steptoe International compliance blog advises that "when making charitable donations, either domestically or globally, companies should consider appropriate anti-corruption compliance procedures to ensure the donation is used for the intended charitable purpose. Any donation should be carried out in an open and transparent fashion, be based on fair and objective criteria, be accurately and completely documented, and be consistent in all respects with the principles of the company's code of conduct and anti-corruption policies".
It should be emphasized that the nature and level of corruption in the countries in which they operate could be a determining factor in how far charities operate in honesty. In addition to that is the political will to tackle graft. People believe they will have no qualms whatsoever about their dubious activities when they live in a country where there is a form of corruption when trying to access public services, primarily bribery and nepotism.
Some also argue that government officials embezzle money meant to develop the country have no moral latitude to question the activities of NGOs
The responsible authorities need to identify what mechanisms need to be put in place or strengthened to guard against the activities of briefcase charities and others involved in very dubious activities, even in the most difficult contexts. Tackling corruption and curtailing the activities of briefcase charities are necessary so that they do not impede the works of the genuine ones among them.
Latest posts by Bubacarr Komma
(see all)