By Bubacarr Komma January 11, 2022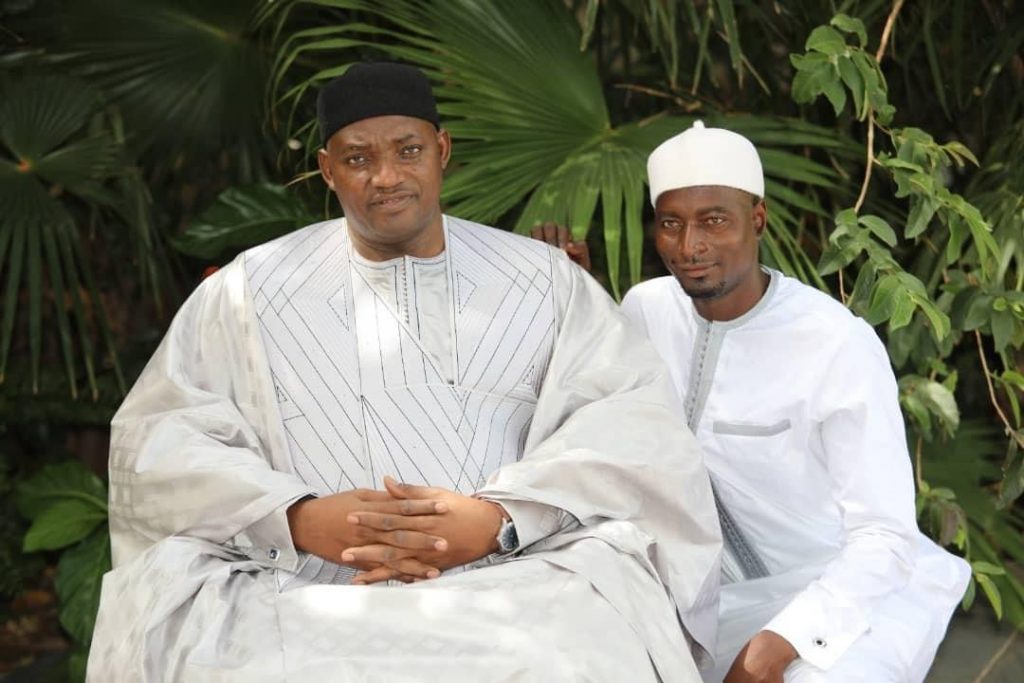 Infamous Information minister during what was regarded by many as the last kicks of dictator Jammeh's dying regime has clocked five years since he made history for accepting to serve in a rebellious government. Unfazed and confident, Seedy Njie took the appointment with style and decorum.
He was usually accompanied by an armed bodyguard, chauffeured mostly to GRTS where he told the nation that Jammeh was not going anywhere. His appointment came at a time when several cabinet ministers had resigned after Jammeh was beaten by Adama Barrow at the polls. However, Jammeh decided to change his mind barely a week after conceding defeat, citing irregularities by the Independent Electoral Commission (IEC).
We have a memorable reflection of the event in perspective, plus, Seedy Njie's meteoric rise during the impasse and how he bounced back when President Adama Barrow assumed the reigns of power. After 22 years of torture, killing, enforced disappearance and different forms of human rights violations, Gambians ended it in the December 1st, 2016, presidential election.
They have spoken loud and clear through their voting marble that they really wanted changes. And they have further expressed this during their celebrations in the streets. However, the outgoing President Yahya Jammeh had accepted the results but only to make a 360-degree U-turn to nullify the results.
Yet, Gambians did not relent as several associations and institutions condemned his move and asked him to hand over power when his term expires on January 19, 2017. Some of his ministers and diplomats resigned and diplomatic negotiation ensued.
Despite all the pressure and condemnations all over the world, the defiant President Jammeh decided to appoint Seedy Njie a Nominated National Assembly Member as the new Minister of Information. Seedy Njie had served as a nominated member in the rubber stamp National Assembly of The Gambia. He replaced Sheriff Bojang who resigned from Dictator Jammeh´s regime that was left with only a few dying kicks to make.
Seedy Njie vowed that power will not be handed over to the democratically elected President Adama Barrow and that the president elect will not be sworn in, in The Gambia. He became the face of the dying regime granting several media interviews.
After failed diplomatic negotiations between different heads of state and diplomats, ECOWAS intervened to enforce the will of the electorate. After the President elect Barrow was sworn in on Thursday 19th, January 2017 at Gambian consulate in Dakar, Seedy Njie´s words came to fruition as Barrow was not sworn in, in The Gambia.
"If at noon he doesn't accept to leave Gambia, the troops will intervene militarily to remove him by force so we can install the new President with all his powers in accordance with the Gambian Constitution," Marcel A. de Souza, the commission's president, told Reuters. "By land, sea and air, Gambia is surrounded. A total of 7,000 men will participate in the mission to re-establish democracy in Gambia."
The brutal dictator finally subdued after realising the entry of the ECOWAS forces. However, his loyal "Boy Boy" Seedy Njie wouldn´t let him leave the country without accompanying him. He left with him to Equatorial Guinea in exile. Surprisingly, Mr. Njie returned to The Gambia after spending weeks in Equatorial Guinea with dictator Yahya Jammeh. He told the Daily Observer Newspaper, upon his home return, that he was back in the country to revive the APRC party.
He contested in the April 2017 National Assembly Elections in Nianija Constituency with six other contestants. He came third with only four hundred and eleven (411) votes which ultimately taught him a bitter lesson. One would have imagined he was going to hang his political boots. In an interview with a journalist, Mr. Njie said, "Blood is thicker than water". He has realised his extended family relation with President Barrow. And this is cherished by all of them.
He is now one of the most trusted allies of President Barrow and doubles as deputy spokesperson of President Barrow´s National People's Party (NPP). This reporter contacted Lamin F. Jawara at Personal Management Office (PMO) to enquire as to whether Mr. Njie has received any benefit for his ten days as Minister for Information and Communications such as salary and allowance upon his return.
But Mr Jawara was unreachable at the time of writing this piece. However, an insider told the reporter that Mr. Njie didn't receive anything of such. "But the thing is, was he in fact a minister? We all know about that tense period and what had happened".
Well, if Mr. Njie didn´t receive any benefit for his ten days as a minister, one wouldn't know then what sort of benefit or privilege he gained. Perhaps, he can include it on his resume. The rest would be left, consigned to the historian's bin.
Latest posts by Bubacarr Komma
(see all)