By Bubacarr Komma January 10, 2022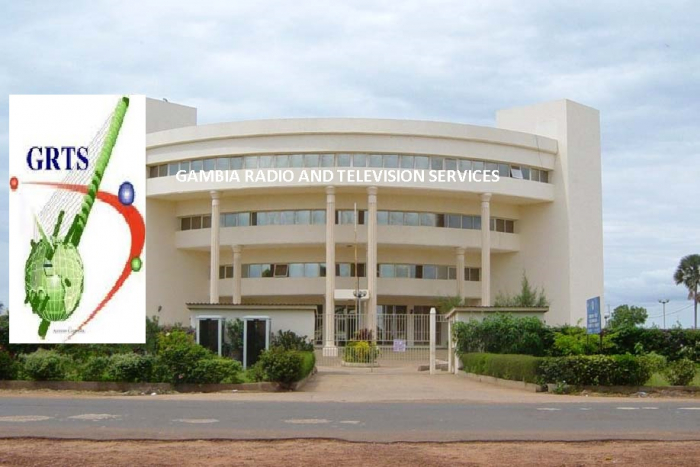 It seems the Me Too movement sweeping across the world has had a huge positive influence on several young ladies in Africa. Perceived as taboo in the mainly conservative Gambia society where women remain muted, after surviving series of sexually drive assaults at home or at place of work. one Binta Njie Jatta, has started regurgitating how her dream was abruptly cut short at the national broadcaster after she refused to go to bed with the guy who was supposed to hire her.
Born and bred in Banjul, like most ambitious young people, Binta was determined to actualize her dream of reading the news on TV, after finishing her primary and tertiary education in the Gambia. Binta thought she had all what it takes to be hired when it comes to the entry qualifications for the GRTS news caster's position.
In what is seen in some quarters as a damning indictment on the GRTS senior management, Binta Njie Jatta laid bare her ordeal during a widely followed program on the Fatu Network. She revealed that she was told that she had passed some tests required to move her application to the next level, but the man who was supposed to finalize the deal instead wanted to sleep with her before Binta could secure the job.
Binta Njie Jatta who abruptly ditched her dream job and tried her luck at the police headquarters, where she's been working for the police for nine years, further revealed how 'the big man at GRTS' tried to coax her to throw her moral principles out of the window. She was appalled with 'that big man' sexual appetite.
The Progress Newspaper asked Binta to elaborate on the allegation. She said the person was or is one of the Directors at GRTS. However, she would not mention the name of the person and it is not clear as to whether it was one of their former or present Director.
"The man told me even if you can´t do much, just touch my nipples". She said after her blatant refusal to comply to 'that big man's' amorous advances, she was left disappointed. However, she recalled that there were two ladies who were treated in the same manner. A year or two later one of them was hired after she was initially dropped.
Even though, this alleged incident took place some years back, Binta said she was compelled to remind victims and perpetrators about the pervasive culture of sexual harassment at public and private institutions. She contends that it was sad that the situation is still rearing its ugly head in the system, arguing that the culture of sexual gratification should be done away with.
Research conducted by Gambia Press Union (GPU) in 2020 with respondents of 109 from 24 media organisations. The research ranked application for employment at the top 16.5% were
respondents are mostly harassed and exploited. Work trips and role allocation at work are ranked second by 14.7% while the need for promotion is ranked third by 13.8% of the respondents.
Gender-wise, the perpetrators are mostly males. In all 15 respondents that have experienced sexual harassment, 13 respondents (86.7%) experienced it from male while 2 respondents (13.3%) experienced it from female.
The research further revealed the prevalent of sexual harassment among the study population. 22% of the respondents have heard rumours of sexual harassment in the workplaces, 40% of this have heard it more than twice, 23.9% are aware of someone being sexually harassed and 13.7% have had personal experience of sexual harassment.
Latest posts by Bubacarr Komma
(see all)