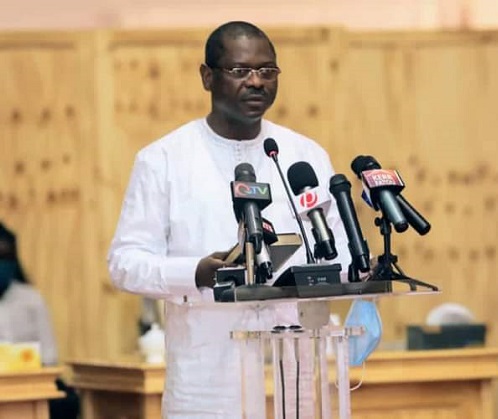 The Gambia's minister of finance has on Thursday failed to appear before the Finance and Public Accounts Committee (FPAC) of the country's legislature to provide answers to queries around government's "recycling" of the Senegambia Bridge, The Progress has gathered. Minister Seedy Keita has reportedly travelled out of The Gambia, hence the postponement of the planned Thursday engagement.
The Gambia government recently caused quite a stir when it emerged that it leased the Senegambia Bridge to Africa 50 investment group for $100m. The news of the leasing of the bridge only came to light when the finance minister recently broke it to a foreign media.
"FPAC understands that the minister is out of town", a source at the National Assembly informed The Progress when asked about the minister's conspicuous absence from the House today. "They are thinking of rescheduling around end of month or early September", our source added. Minister Keita recently told a press conference that the leasing of the bridge was not a matter for the House to decide.
Latest posts by News Desk
(see all)