January 4, 2022
By Bubacarr Komma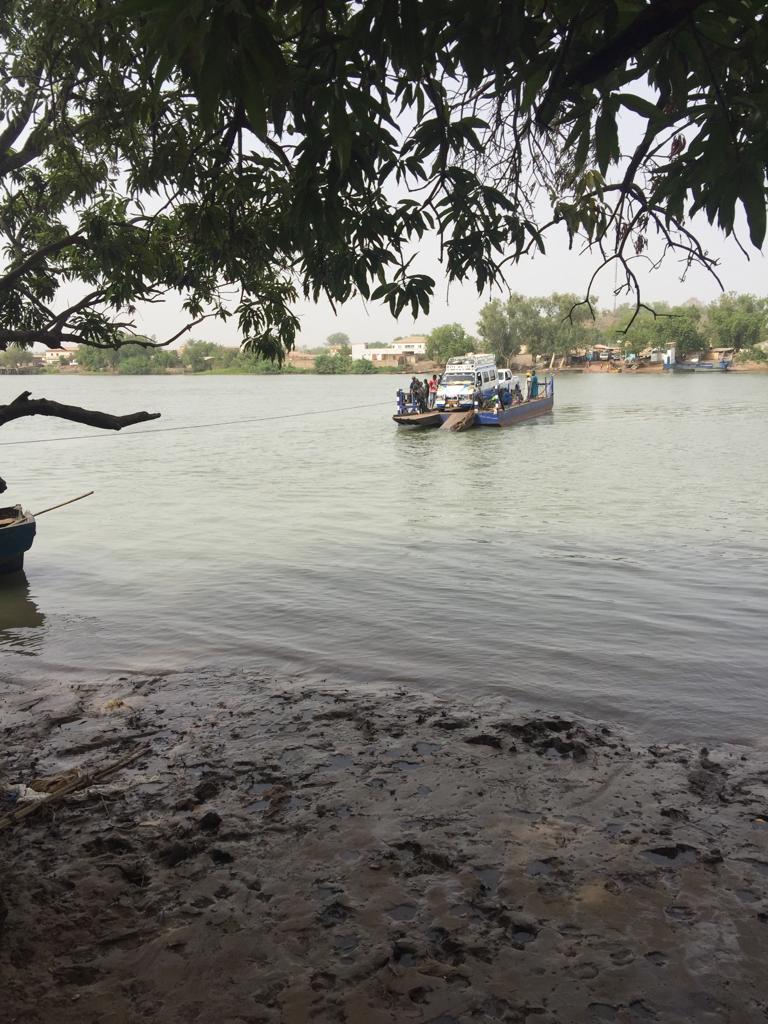 "The ferry had a technical problem, and they did nothing about it since April 2021", a resident of Bansang told The Progress Newspaper. "Since then, they have put an iron rope from one bank of the river to another which we use to pull the ferry to sail over. This is inconvenient and it takes lot of time and energy. The ferry does not go when there are not enough people to pull it especially men".
A furious 37-year driver said: "The condition of this ferry is disgusting and very risky. It cannot properly dock and getting in with your car is risky as it always keeps moving. It is bit better for bigger cars such as SUV but people with small cars could not cross here. They have to deviate all the way to Janjanbureh".
A woman from Kunting who was taking her sick child to Bansang hospital wept while talking about the challenge. "I am here for two hours now, the only time they will come is when there are vehicles, and they have enough people to pull. I spent lot of time at our Kunting Junction before I could get vehicle to Bush Town and I had to spend all this time here waiting for the ferry and my child is sick and crying all along. I don't know when God would salvage us from this predicament".
"With Bansang being the main referral hospital for about 600, 000 acutely vulnerable people, I think the ferry authorities should do everything possible to either repair the ferry or bring a new one. Some of the patients come to us in a very critical condition and some of women had to give birth on their way. This ferry in Bansang is in this condition and in Janjanbureh they have specific times. They don´t care even if you have a sick person in your car if it is not an ambulance, you must wait there until that time. This could cause otherwise preventable deaths. But you know in Gambia people would not tend to believe in that. They will simply say, that is what God has predestined" personnel at the hospital explained.
During the presidential campaign, a video was posted on social media by a member of PDOIS where Sedia Jatta, National Assembly member for Wuli West constituency was pulling the ferry with the iron rope along with his colleagues.
We were unable to speak to the ferry authorities in time for publication but we will put these concerns to them and bring their response.
Latest posts by Bubacarr Komma
(see all)