August 25, 2021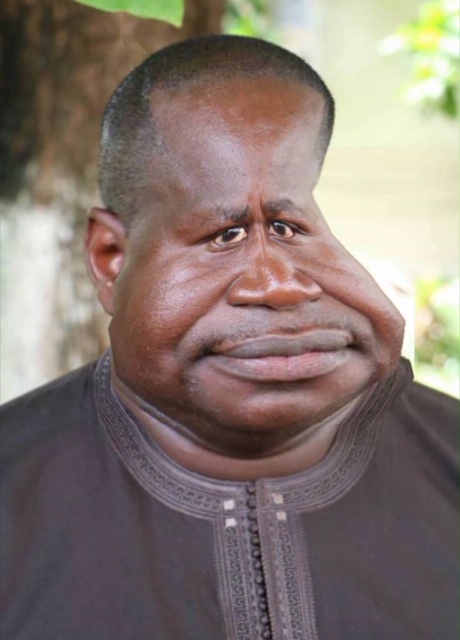 President Barrow, during a political meeting on 15thAugust 2021 at State House with a group of Gambians who identified themselves as members of the Serer ethnic group, threatened to ban all political activities in the country after the 4th December Presidential Election.
The president said: "Since I took this country in 2017, you have people who are still doing politics. Endless politics! They are everyday drumming and blocking roads. They are on social media daily insulting people.
This will end on the 4th of December after the victory. We will give an instruction to the Inspector General of Police to deny anyone who applies for a permit, because we want to continue working. Your meetings, blocking roads do not help the country in any way. Senegal is closer to us, after the election they are all working right now. They left politics aside. But endless politics, I have not seen it anywhere, only in The Gambia and this cannot continue."
Those were the dictatorial utterances of the president. However, after the remarks elicited strong condemnation from Gambians at home and in Diaspora, the government spokesperson Ebrima G Sankareh, as usual, attempted to spin a yarn in defence of the president´s unbelievable arrogance, but failed woefully.
It appears as if Mr. Sankareh doesn't have any more strength to spin yarns in defence of his boss' reckless, irresponsible and self-aggrandising utterances. The president has reduced the State House to a political bureau.
He invites sections of the society to State House virtually every weekend and dishes out endless political rhetoric and divisive statements. Mr Sankareh who appears to be completely exhausted and no longer able to spin a yarn, this time decided to come up with outright lies.
In a statement, he said President Barrow has no intention whatsoever to either curtail the freedom of citizens nor interfere, control, or ban political activities either during or after the upcoming presidential election. The same applies to the 2022 parliamentary election.
Sankareh, in his futile attempt to defend his boss, said, 'fundamentally, while a strong believer in human rights as a universal value, President Barrow sees as worrisome, the amplification of audios and videos in social media subjecting innocent citizens to daily insults, abuse, innuendoes, and ridicule and urged citizens to desist from such activities. Concerned about this worrisome trajectory that has plagued the Gambian society in the new dispensation, Mr. Barrow tried to address it in his speech at State House while meeting a cross-section of the Serer Community. That statement has in itself, been grossly exaggerated, mischaracterised and misinterpreted to score cheap political points'.
Latest posts by Bubacarr Komma
(see all)