By Njie Baldeh and Vincent Ogo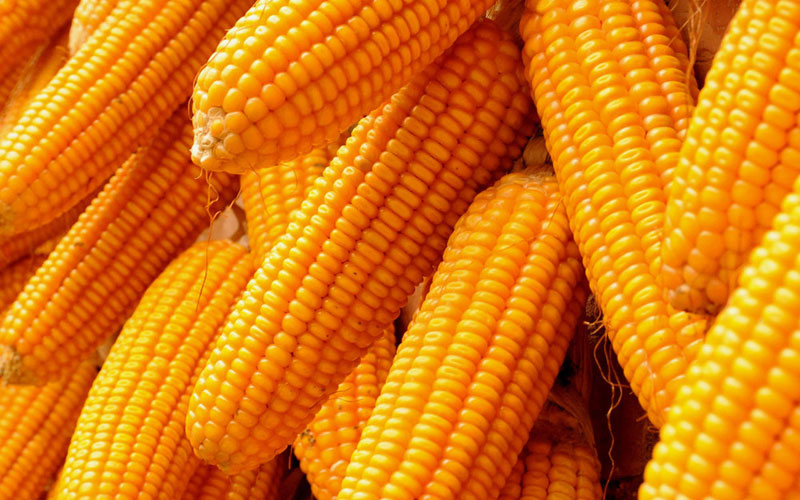 June 28, 2021
Massive corn production could have double economic impact on The Gambia as at it will lead to the country becoming self-sufficient in poultry production, while also creating employment for multitudes of youths who cite unemployment as the reason for endangering their lives to get to Europe.
There is a shortfall in corn production in The Gambia, and there are indications it is a crop crying for attention.
Poultry producers around the world, including Gambia, continue to struggle with high production costs for poultry feeding, largely due to volatility in prices for basic feed ingredients including maize meal.
In recent years corn prices per bushel increased threefold. As corn meal typically represent 60 percent of the volume in poultry feeding, the result of the higher priced corn has resulted in actual total live production costs.
Gambian farmers have to rely on imported feed, which is relatively expensive, making business difficult due to high production costs.
Gambia has most of the ingredients for making chicken feed, among which are groundnut cake, fish meal and oyster shells, aplenty.
However, Momodou Mass Jobe, a poultry consultant and a former staff of Gissin Rum Poultry, says that the country doesn't produce sufficient corn, which makes up about 60 percent of chicken feed.
He believes that feed importation would become a thing of the past if sufficient corn is produced in the country.
His words: "About 60 percent of feeds that the chickens are eating is corn and if you want to produce one million chickens per month, you need two million four hundred thousand kilos of corn to go into the field to make the feed. he explained. Now, to import some of these things, costs a lot of money, we either have the intervention by the government or some private individuals who have the money, and want to invest in that. We either import or encourage the farmers to produce more corn, because according to what I have seen, one ton comes out of one hectare, and one hectare can produce one ton, so how many hectares do we need to produce that."
With many youths unemployed, and with poultry lamenting over the high cost of feed, corn farming offers huge prospects for whoever wants to seriously break away from poverty, as a ready market is there for them. Massive corn production means a boom in poultry production, and further employment creation, and the better for the Gambian economy.
Latest posts by kommabubacarr@yahoo.com
(see all)