By Bubacarr Komma and Vincent Ogo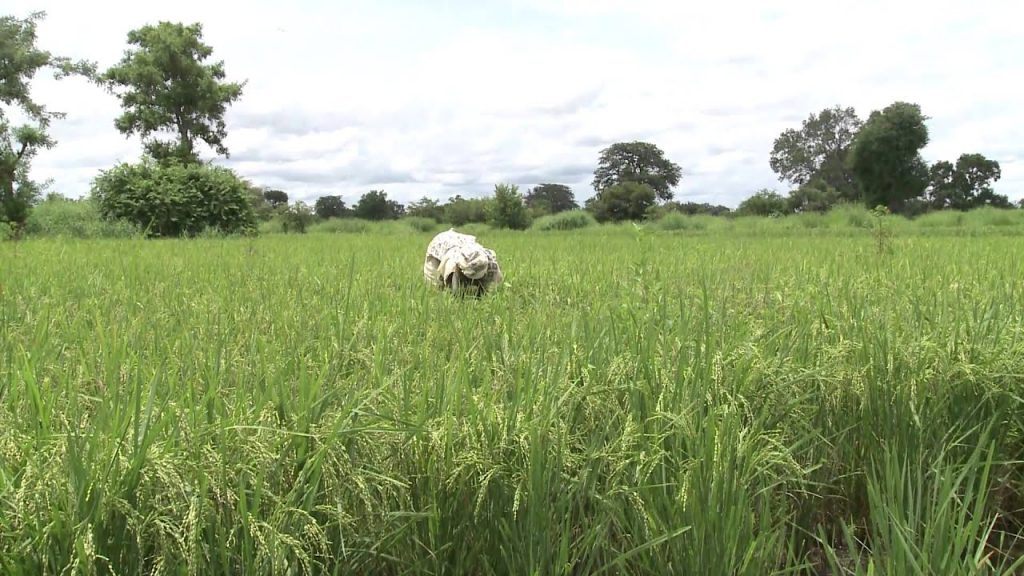 July 12, 2021
Gambia is primarily an agrarian nation with more than 70 percent of the population depending on agriculture for sustenance. Achieving food self-sufficiency has always been one of the country's economic development objectives. As a result, agriculture has factored prominently in national development plans since the attainment of nationhood. Thus, farming is the only means of income creation for majority of rural dwellers.
Statistics also reveal that the agricultural sector is the most important sector of the Gambian economy contributing 32% of the gross domestic product, and accounting for 70% of the country's foreign exchange earnings. While the sector remains pivotal to raising income levels, investments, and poverty reduction, it guarantees food security for the entire citizenry.
However, Gambia's food self-sufficiency goal has so far remained unachievable. The country remains a net importer of food. Our staple food – rice –is 90% imported at a cost of no less than $50 million per year. And it is ours to reason why. About 54% of Gambia's land area is arable land. The country has great potential for irrigated agriculture, with fresh water from the River Gambia, rainwater, and fossil water. Added is a weather pattern that is suitable for almost all crop production. Also, rainfed lowland and tidal wetland systems mean great possibilities in rice production.
In 2013 the Jammeh administration launched the Vision 2016 food self-sufficiency blueprint, meant to stop the importation of any food that can be grown in the country, by 2016. "Back to the land" "Eat what you grow and grow what you eat" became the mantras of the moment. Enormous sums of money were pumped into the country's agriculture sector through international bodies like the Food and Agricultural Development Organisation (FAO), Forest and Farm Facility (FFF); International Fund for Agricultural Development (IFAD); The West Africa Agricultural Productivity Programme (WAAP); National Agricultural Land and Water Management Development Project (Nema), Food and Agriculture Sector Development Project (FASDEP) and a host of others.
Most recently, the Barrow government in February 2021 launched a US$80 million dollar resilience for a transformative smallholder project, funded by IFAD and other partners.
"Gambia will never achieve its potentials in agriculture because of the corruption in this country, in fact, the agric sector is one of the most corrupt in the country," someone who doesn't want to be mentioned told the Progress Newspaper.
He continued: "Many government officials in the agric sector are only interested in lining their pockets. They embezzle funds donated by international bodies. They buy classy project vehicles and cruise with them. They are in the habit of occasionally embarking on treks, taking journalists along with them. Of course newspaper reports showing them visiting project sights and beneficiary communities do give the impression that they are working. The same trick was employed when the then IFAD president, Dr. Kanayo Nwanze visited The Gambia in 2014. His trips to IFAD supported projects in the country where cleverly choreographed, unbeknown to him, and he got the impression that everything was in order. If you would recall, former president Jammeh once lamented that there was nothing to show from all the millions of dollars in donor funds sunk into Gambia's agric sector. He also had a number of officials arrested and arraigned in court for allegedly misappropriating funds meant for agriculture."
Well-defined policies and research and extension support must be in place for a successful agro production. Jammeh's Back to the Land food sufficiency campaign once held great promise for the country, so much that then FAO's resident representative in The Gambia, Perpetua Katepa-Kalala, was quoted as saying:
"The political commitment and determination that this government shows to agriculture is absolutely commendable. When we are studying countries that have succeeded in making significant progress and a significant impact on food security, the number one ingredient is not technical, but political commitment. Political will and commitment have translated into action here and this is the beginning. So I will commend the incredible commitment that this government expresses to food security and agriculture."
However, Vision 2016 was never realised. This is because Jammeh acted more like a pre-colonial African monarch the way he went about that project. In a king-subject fashion many communities in the country cultivated farms for him in their lands in order to please him, meaning their commitment to Vision 2016 was driven by fear of the former dictator.
With corruption entrenched in the society and lack of political commitment, agriculture will not move forward in this country.
Latest posts by Bubacarr Komma
(see all)