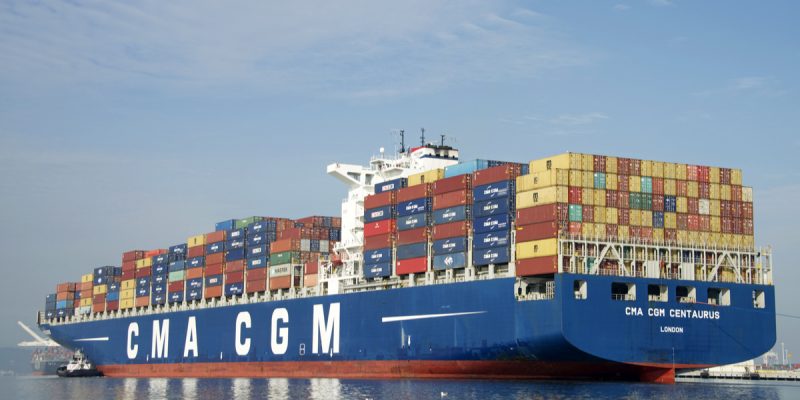 By Pierre Mendy
The proposed Economic Community of West African States (ECOWAS) sea link project, when operational, is expected to minimise the challenges associated with movement of goods and services in the sub-region.
The project possesses all the trappings of a common cabotage regime for a sub-region that has for long struggled to harmonise trade policies and promote free trade among its countries.
Economic experts opine that the sea link project is long overdue. ECOWAS was established 38 years ago as a regional trade organisation comprising countries in the West Africa sub-region. Its objectives are to promote co-operation in economic, social and cultural activities towards desirable establishment of an economic and monetary union through the total integration of the national economies of member-states.
If institutionalising a single regional socio-economic space, and creating a Borderless West African is the essence of ECOWAS, then a single Cabotage regime for the sub-region could also help fast-track integration and greater development.
ECOWAS coastal trade and potentials of Cabotage
Coastal trade offers great opportunities for investment and growth of the ECOWAS maritime industry. But it is also fraught with problems, just like other issues relating to the sub-regional body.
While recent moves to facilitate the process for the establishment of a dedicated sea link within the sub-region are in line with ECOWAS' intra-regional trade facilitation and operational objectives; high intra-regional freight costs and shipment delays, which make cargo delivery within the sub-region to take an average of 45-60 days, is a cause for concern.
At a sensitisation and pre-investors' conference in Nigeria, one of the facilitators had pointed out that the availability of a maritime vessel will significantly reduce the high transportation costs and excessive transit time which make intra-regional trade non-competitive, with West and Central African transport and logistics costs identified as one of the highest in the world. According to available satiable statistics, these have resulted in low level intra-regional trade at less than 12% and 10% for African and ECOWAS trade respectively, compared to other regional blocs such as European Union EU and ASEAN whose intra-regional trade flows are respectively 50%, 40% and 25%. Also, it has often been lamented that African countries, ECOWAS member states included, trade more with the West and Asia than among themselves. The result has been that maritime transport in our part of the world is completely dominated by shipping companies based outside African. There also the problem of air connectivity. Presently it is easier for citizens of ECOWAS to book flights to cities outside Africa than those in the Sub-region.
It has been argued that the aforementioned constraints could be addressed more effectively if ECOWAS has a single Cabotage regime, which will make the shipment of (ECOWAS manufactured) goods from one member state to another the exclusive preserve of ships owned and operated by ECOWAS citizen or companies.
There are other reasons for pushing for a Cabotage Act for ECOWAS. While some countries in the sub-region, like Nigeria, have enacted their own Cabotage Act, such a move will not suffice for many others, given that they have just one seaport or airport. Some are also landlocked. Thus all the member states need to come together for a common Cabotage regime.
Other equally profitable aspects of Cabotage trade include: Fishing industry, Passenger ferry services, towage, salvage, dredging (coastal and inland waterways), liquid bulk e.g. chemicals, oil and its derivatives, dry bulk e.g. iron ore, coal, grains, general cargo (feeder and inland transport), container Cabotage trade, shipbuilding and repair (ship yards, repair yards, emergency repair facilities anchorage), maritime auxiliary service (freight forwarding services, storage and warehousing, maritime agency services.
There is also the enormous potential for job creation and the availability of a pool of trained and efficient indigenous seafarers.
Meaning of Cabotage
The word Cabotage is taken from the Spanish "cabo" which means maritime circulation at short coastal distances. It is the transport of goods or passengers between two points in the same country by a vessel or an aircraft registered in another country. Originally a shipping term, Cabotage now also covers aviation, railways and road transport. Thus Cabotage is now generally defined as "trade or navigation in coastal waters, or the exclusive right of a country to operate the air traffic within its territory".
Cabotage is used in the context of "Cabotage rights", the right of a company from one country to trade in another country. In aviation terms, it is the right to operate within the domestic borders of another country. Most countries do not permit Aviation Cabotage, for reasons of economic protectionism, national security or public safety. One notable exception is the European Union EU whose members all grant Cabotage rights to each other.
Latest posts by News Desk
(see all)