By Vincent Ogo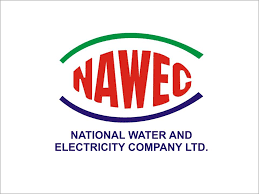 July 14, 2021
Residents of some parts of Fajikunda are complaining about the unending water shortage in the area. They say that in recent years it has become increasingly common for taps in the neighbourhood to run dry, resulting to people spending a considerable amount of time searching for water. Young men and sometimes even women pushing wheelbarrows loaded with 20-litre jerry cans is now a common sight in the area.
They say that even when water is flowing, many of the taps usually run for just a few hours after midnight, which means people have to keep vigil, sacrificing sleep in order to fetch water which is indispensable to human survival.
This unfortunate situation is seen by many of the affected residents as a collapse of the water supply in their area, and thus are calling on the responsible authorities to urgently tackle this critical problem.
The residents have to depend on the goodwill of a few people who have boreholes in their compounds to access water supply. "I go out every morning with jerry cans searching for water. I have to do it because my children are too young to go out to fetch water, and I can't leave the task to my wife alone. We need water for our daily life, for cooking, drinking washing or bathing," said one of the residents.
Another man who also didn't want his name mentioned, said: "I once lived in a compound in that area. There was a time the taps in that very compound went completely dry for about three months. But funny enough, NAWEC bills were coming those months we didn't have water!"
Latest posts by News Desk
(see all)