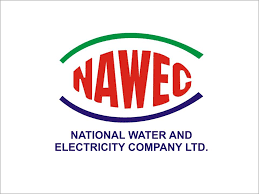 Residents of Lower Badibou in the North Bank Region have appealed to the National Water and Electricity Company (NAWEC) to solve the perennial problem of water shortage in communities in the area. They maintain that lack of water is adversely affecting livelihoods and students' academic work.
Kawsu Fatty, a resident of Kerewan, told The Progress Newspaper that Lower Badibou has experienced acute water scarcity over the years. He said people in his community walk a very long distance every day to access potable water.
Fatty said students are the most hard hit by the water shortage, as it affects their gardening activities which form the practical aspect of agricultural science, one of their academic subjects.
He recalled that sometimes ago in Kerewan Senior Secondary School a club with 75 registered members decided to embark on gardening as a way of training themselves in agriculture and generating funds.
He said: "The starting of the activity was characterised by joy and active participation by almost every member, right from reinforcement of beds everything was going on fine and well. Almost 65 beds were cultivated with varieties of crops; and the watering, which is a daily activity in the garden, made the mornings and evenings lively and educative, but the impact of water shortage has shadowed the glorious morning and evening watering."
Fatty expressed dismay that NAWEC being the sole provider of potable water has not yet made any effort to address the water shortage in Lower Badibou.
"Our crops are wilting, [garden] beds are as dry as desert, to list a few, which has resulted to severe economic loss to our community. We are looking forward to any form of support to end our predicament once and for all," he added.
The Badibou resident then called on the government to intervene and solve the water problem in the area.
Latest posts by News Desk
(see all)