By: Essa Bah February 7, 2022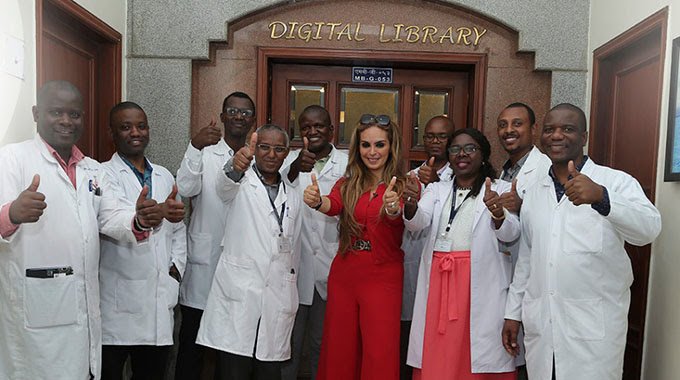 The Merck Foundation together with African first ladies commemorated world cancer day through organizing training for 90 oncologists from 25 countries aiming to increase the limited number of oncologists and develop the first multidisciplinary cancer care teams across the continent.
Merck Foundation made history in Africa by training the first African Oncologists and Cancer Teams in countries such as The Gambia, Sierra Leone, Burundi, Liberia, Guinea Conakry, Central African Republic and many more.
Reports have shown that despite rising incident and mortality rates in Africa, cancer has been given low priority in the research field and healthcare services. It has been estimated that by 2030 there will be a 70% increase in new cancer cares due to population growth and aging.
Senator, Dr. Rasha Kelej the CEO of Merck Foundation said the Merck Foundation together with African first ladies, commemorate world cancer day every day in a very special way and unique way by transforming cancer patient care in Africa.
This year the theme "close the gap" which she (Dr Rasha) believes the Merck Foundation was trying with its partners to successfully increase the limited number of oncologists in Africa through providing scholarships of oncology multidisciplinary training.
"I am proud that Merck Foundation has successfully increased the limited number of oncologists specialty training to more than 90 young doctors from 25 different African countries", Dr Rasha says.
World Cancer Day is a global initiative led by the Union for International Cancer Control (UICC) to face one of their greatest challenges. The day is always mark on February 4th to represent unity and show support for those affected.
Latest posts by News Desk
(see all)