By Fatou B. Camara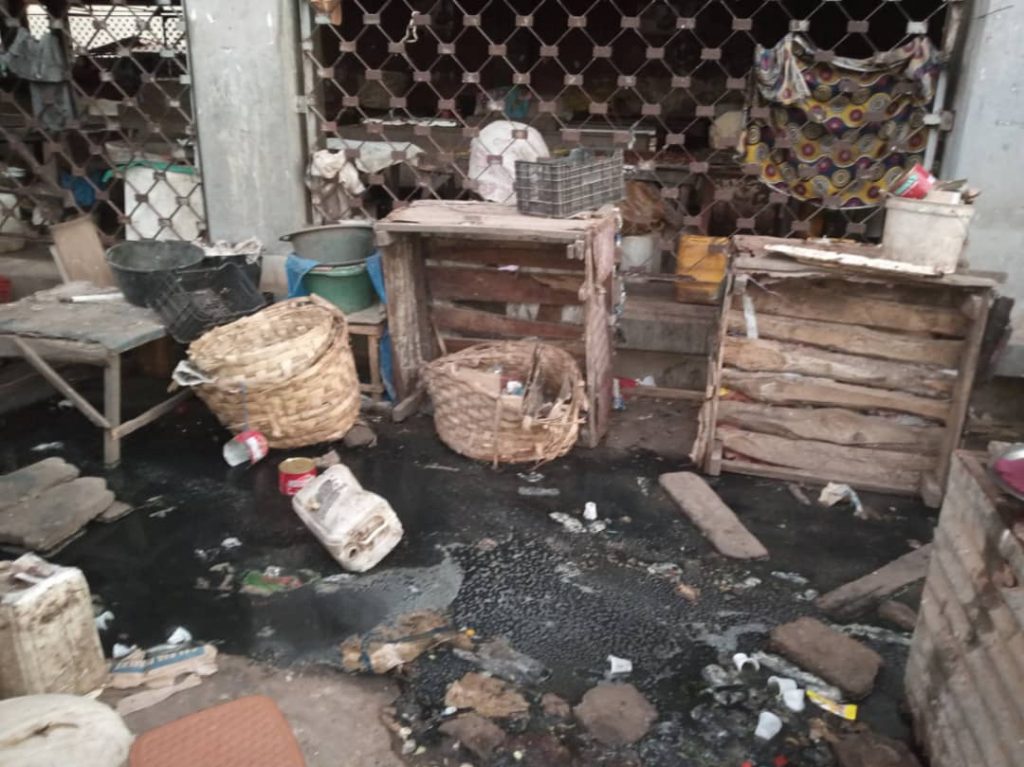 Vendors and consumers have described the current state of the main market in Brikama as unbearable, even as they continue to wonder whether the stagnant water that had clogged a part of the market will make them sick.
Fabakary Jaiteh, a seller at the market, called on the authorities to clear the stagnant water from the area, pointing out that sometimes the water will flow and find its way into their shops.
For Lala Gitteh, vegetable seller, the pungent smell of the water near her shop aggravates her chest pain. She told this reporter that she finds it increasingly difficult to cope with the situation, noting she usually buys milk as an antidote to stay afloat.
Added to her growing concerns, Lala said they lacked tables to stow their vegetables while standing in the water to attend to buyers. Kaddy K. Sillah, a consumer, called on the Brikama area council to improve the condition of the market's poor infrastructure. She said unless something urgent is done to fix the problem, shopping at the market has turned into a bitter pill to swallow for her.
Bakoto Darboe, a fish seller, told the Progress Newspaper that she has been selling in the market for ten years, but the poor condition of the market has never changed. "I am really tired, just forcing myself, for the benefit of my children", she said. Officials at the Brikama area council couldn't react to the story when we contacted them.
Latest posts by News Desk
(see all)