By Essa Bah February 7, 2022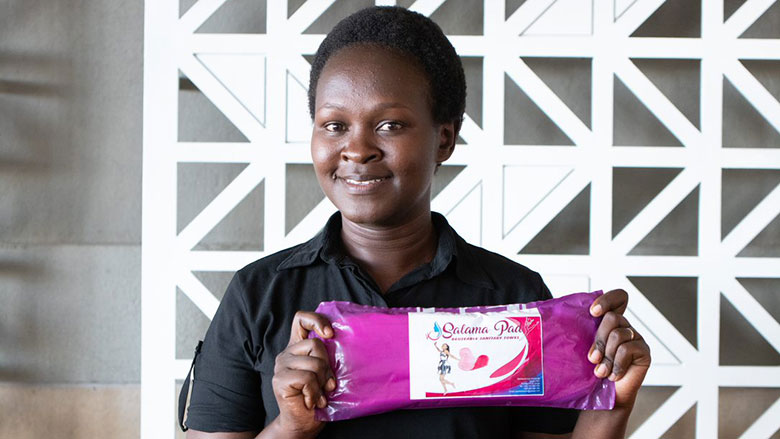 Studies revealed that girls missed 10 to 20% school days due to menstrual poverty. Access to menstrual products, safe, hygienic, and managed menstruation without shame or stigma is essential for girls.
In the Gambia, many schoolgirls experience menstrual poverty. The most disadvantaged among them are unable to afford the cost of sanitary pads. Sanitary pad is an absorbent worn by women in their underwear to absorb the flow of blood from the female private part.
School children complain about the cost of sanitary products which is unaffordable to many. A senior school student explained how the rise in cost of sanitary pads affect her schooling. "Sanitary pads are very expensive, and my father gives me money to go to school at Kotu and the money is seventy dalasi so in our area so when I used the money to buy the pads 50 dalasi, I will be left with 20 dalasi, and that will not be enough", she said.
"So, sometimes when I am in my menses, I will not be able to go to school and it affects me because I lose tests, presentations and assessments, sometimes I use clothes to replace that when I don´t have the pad, sometimes the pad I use is not very quality", she added.
In an exclusive interview with Mariama Krubally a nurse, explained the health risks of poor sanitation during menstrual period. She said girls can be exposed to infections and itchy private parts when they use rags. Now one packet of sanitary pads is costing fifty-dalasi (50) and above depending on the quality, she said. Imagine if a girl sees her mensural for six days, she has to buy three to four packets of pads to be able to change them frequently in order to maintain proper hygiene condition during menstruation.
According to the Ministry of Basic and Secondary Education, a study on the impact of supply of sanitary pads on girls' education has revealed that some girls may miss 10-20% of school days during their menstrual period. The study was conducted by the Gender Education Unit, Ministry of Basic and Secondary Education.
The report recommended providing girls with modern sanitary products may help them to be able to attend school during their periods, thereby increasing attendance rates of girls and reducing the gender gap.
A positive self-image will not only provide girls with a more rewarding and effective experience of schooling but will help them to participate in their family and community activities.
Latest posts by News Desk
(see all)