By Kebba Ansu Manneh February 4, 2022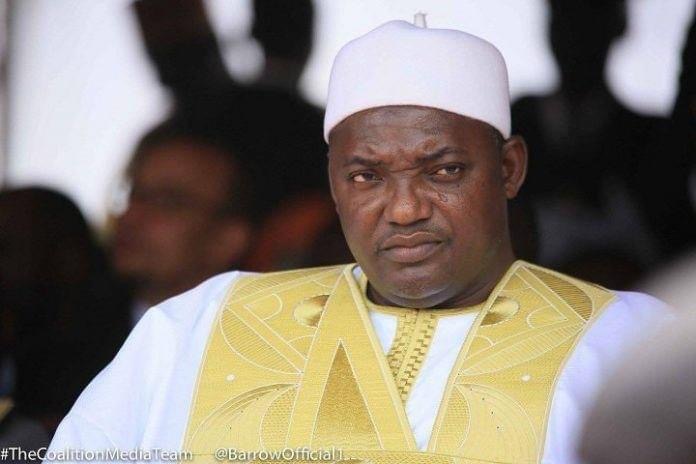 Scores of Alkalolu who have been speaking to The Progress newspaper have confirmed receiving three thousand dalasi (D3,000) from authorities as their first ever salary payment effective end January 2022. This is the first time Gambian Alkalolu have been paid a monthly salary in the country since Independence in 1965.
Close to two thousand Gambian Alkalolu (Village heads) have been anxiously waiting for their first ever salary payment since President Adama Barrow made the promise during his 2021, presidential campaign, where he declared that come end January, 2022, all Gambian Alkalolu will be paid a monthly salary of D3000.
Confirming receipt of his first ever salary payment, Alkalo of Jafaye, Nyongkoling Cham disclosed to this medium that he has received a payment of D3,000 from the local government officials, adding that this payment was received since last week at his home at Jafaye.
"I can confirm to you that I have received D3,000 from certain officials who came to my compound to made the payment. I cannot confirm whether they are from the local government ministry or other government agencies but what I can say is I have received the D3000 payment as promised by President Adama Barrow," said Nyongkoling Cham, Alkalo of Jafaye, Niamina East District.
Lamin Ceesay, Alkalo of Jarumeh Koto, Central River Region of the country also confirmed receipt of D3,000 payment from perceived government officials, revealing that he was called by Chief of Niani District, Pierre Bah to go and receive his D3,000 payment at Wassu.
"I can confirm that I have received my January, 2022, salary payment amounting to D3000. I didn't receive the money personally, it was my brother whom I sent there to receive the money on my behalf," Lamin Ceesay, Alkalo of Jarumeh Koto confirmed. According to him, the D3,000 payment he received was not accompanied by any payment slip to indicate which department of state or government agency the payment is coming from, adding that all he knows is that it was a promise made by President Adama Barrow during his nationwide campaign period.
Alkalo of Kaur Janneh Kunda, Sainey Janneh, also confirmed receiving his January, 2022, payment, disclosing that he received his payment at the resident of Chief Hali Gaye of Lower Saloum District on 22nd January, 2022, where officials of Local Government and Lands effected the payment of Alkalolu in the region.
According to him, the payment came at a good time when many Alkalolu find it near impossible to take care of the number of visitors and overnight travelers, adding that most of the Alkalolu who received their payments immediately bought bags of rice for their families.
The Progress Newspaper found out that the Alkalolu payment was not issued in a regular salary slip as it is the usual procedure for civil or public servants when payments are effected. The six Alkalolu, confirmed this to us. At the time of going to press, we made frantic efforts to speak to the permanent secretary, ministry of local government and lands, Saikou Sanyang.
Latest posts by News Desk
(see all)