By: Yerro Bah & Fatoumatta T. Gomez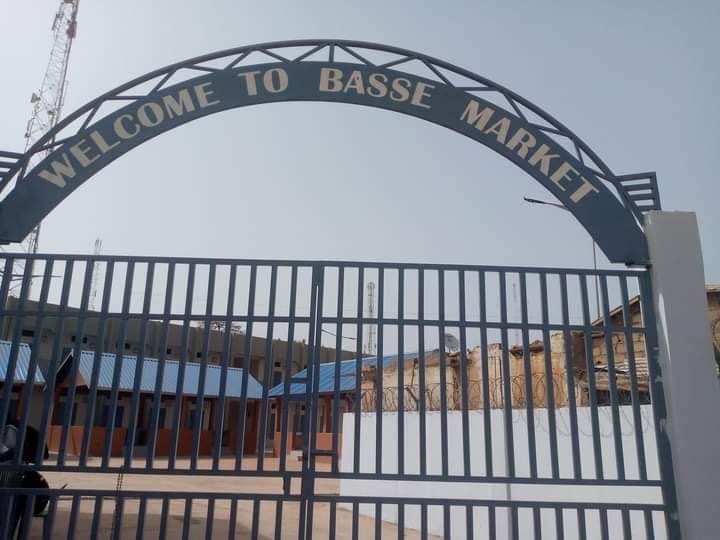 President Adama Barrow has described the Basse market as a five-star facility. He prided that the market is of high quality, meeting international standards. Basse was on Saturday the scene of fanfare, pomp and ceremony as President Adama Barrow inaugurated the D112m market in the regional capital.

In his inaugural speech, President Barrow recalled his visit to the market 17 months ago when he went there to see for himself the devastation caused to it after a fire outbreak there. "It was heart-breaking to see (the)extent of the destruction. The loss of assets was enormous, and it affected many households," he recollected.
"My government's response needed to be quick and appropriate. And I am happy that we took the right decision to act fast and decisively," he explained. "Today, from the ashes of the old market now stands this magnificent community facility, which every Gambian should be proud of, not to mention the residents of Basse. This inaugural ceremony is, therefore, cause for Thanksgiving and great joy for all of us,"Mr. Barrow enthused.
According to the President, the market was constructed to cater to the huge volume of commerce in URR. The market meanwhile boasts of 246 shops, two mini-markets, four sheds for 70 women, electricity distribution network, fire hydrants, resident electricians, water supply, streetlights among other amenities.

"We can say this is a five-star market of high quality and international standard," opined the President. He, therefore, advised the market management and Basse Area Council to maintain and upgrade the facility.
Latest posts by News Desk
(see all)