By Yusef Taylor, @FlexDan_YT January 13, 2022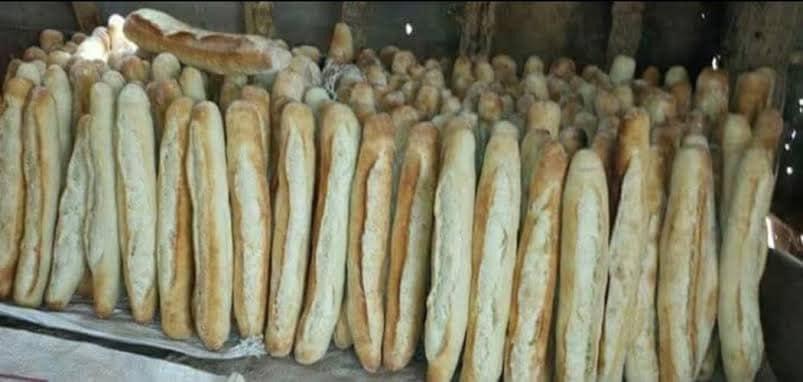 There appeared to be a shortage of bread in Bijilo, especially amongst the small corner shops. All of the bakeries our reporter visited in the late morning of 12th January 2022 had sold out their bread from around 11am. This is coming after another shortage of bread which occurred last month.
Speaking to a corner shop attendant in Bijilo close to the former Anti-Crimes Unit inside the junction opposite NP Petrol Station, our reporter was informed that their shop did not receive its regular supply of bread from their supplier. In fact, the second shop outside the former Anti-Crimes Unit was closed and not in operation.
Speaking to an attendant at Jallow Bakery opposite Alvihag Supermarket our reporter was informed that they sold out all their bread for the day. Our reporter was shown the empty store where their flour is usually kept. According to the attendant they had sufficient flour to bake bread for their afternoon and evening supply, but not for the following morning.
Towards the end of our questions and answer session the attendant, a senior baker started to close the bakery shop as we both vacated the premises together. He informed our reporter that Bakers were currently baking bread inside the bakery for their afternoon and evening supply of bread. He said he was going to buy flour to bake bread tomorrow morning.
Most bakery shop attendants and small corner shop attendants our reporter spoke to, attributed the shortage of bread to the shortage of flour. A press release from The MOTIE dated 14th December 2021 noted that an "agreement has been reached with Nessim Trading Company Limited for the price of Ferry brand to be restored to D1,425 per bag, Bridge brand at D1,385 and Golden Brown maintained at D1,350 with immediate effect".
Speaking to a lady who sells breakfast opposite the NP Petrol station told our reporter that she had a meagre supply of bread than usual which has all sold out. Due to bread shortage, she couldn't make her usual sales today. Her customers had to buy bread elsewhere before buying breakfast from her. According to the seller, Bakers selling Tapalapa in the area have not sold bread today and only Senfour bread was being sold.
Our reporter went to another bakery named Taaw Restaurant and Bakery and was informed that they also had sold out all their bread. According to the Taaw Bakery shop attendant they have sufficient stock of flour and will continue to operate as normal, however bread shortage in the surrounding areas means they have an increase in demand to contend with.
A small corner shop attendant next to Muhammed Jah Junction also explained that they received a meagre supply of bread today and have sold out all their bread. The shop attendant noted that they sold bread at the usual D7 price and did not have any supply of Tapalapa. Traditional Tapalapa bread is usually sold in the corner shops and not in bakeries.
Next our reporter visited Zions Bakery and was informed that they sold out all their bread in the morning. Zions Bakery sells bread at D10 which is bigger and heavier than the usual D7 bread sold at small corner shops. According to the shop attendant they bake their bread at their bigger branch and supply other branches. The shop attendant could not comment on their stock of flour and if they were experiencing shortage in supply of flour.
Latest posts by News Desk
(see all)