By Modou Sarr February 7, 2022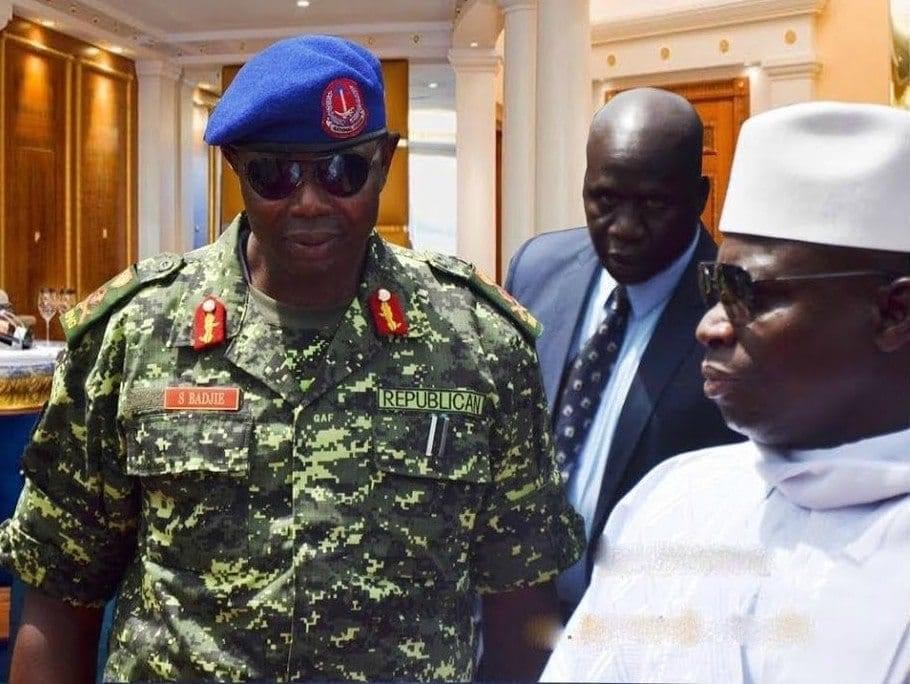 High court judge Justice Zainab Jawara Alami on Friday 4th January 2022 ruled against the 90 days application filed by the state to remand General Sulayman Badjie alias Saul and two other thus ordering their immediate release. Justice Juwara Alami in her ruling argued that it was unlawful to keep a person in custody on suspicion without any charges put against them. It is also clear that any detention beyond 72 hours without charge is unlawful while quoting sections 92 and 95 of the constitution of the land.

The judge clearly stated that the respondent cannot be held without being charged. The order dictates that General Sulayman Badjie and co should be released immediately from Mile Two prisons.
Defense lawyers led by Sheriff Kumba Jobe in the sitting of 17th January objected to the state counsel call for his clients to be detained for 90 days as there was no sheet brought against them.

General Sulayman Badjie was a close confident of former president Yahya Jammeh. He was one time referred to as the co- president, Badjie traveled with former president to Equatorial Guinea on January 21st, 2017, together with over a dozen of top military aides including Generals Ansumana Tamba and Umpa Mendy. General Tamba and Mendy returned to the country in 2018 and were taken to court martial where they are later acquitted and discharged.

It could be recalled that General Saul Badjie and over a dozen of former military officers and their families were caught on video celebrating the victory of president elect Adama Barrow. Barely three weeks after the election, Saul Badjie and co landed at the Banjul International airport. They were screened and later lodged by the authorities.
There has been lots of calls from different quarters calling for the arrest of the general. One of those is Omar Sanneh commonly known as Baitullah who himself was a former military officer now living in Cassamance. Baitullah in one of his audios called for the immediate arrest of Saul Badjie as he puts it, his intention of coming back is to effect a regime change.
According to Baitullah, Saul said if he can get hold of 200 men, he would overthrow President Barrow. It was only a day after the release of that audio, Saul was arrested together with Major Landing Tamba and WO2 Musa Badjie.
They were initially charged by the police for the murder of veteran journalist and co- founder of the Point Newspaper Deyda Hydara. Hydara was murdered in 2004 and one jungler Malick Jatta revealed at the TRRC that he was among those who murdered the veteran journalist on orders from General Sulayman Badjie alias Saul. He was also connected to the disappearance and murder of two Gambian Americans Alhagie Mamut Ceesay and Ebou Jobe.




Latest posts by News Desk
(see all)