By: Mama A. Touray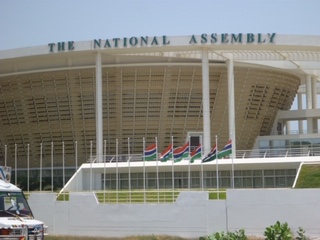 Gambians return to the polls in little less than a month to elect their parliamentarians and voices continue to be raised over the need for wise choices. The Progress went out and about to sample public views on the approaching important national exercise.

A young prospective voter, Ida Drammeh, said she expects the aspirants to be representatives of the masses instead of party. "I want them to work towards the welfare of those who will vote for them and national interest," she added.

Ms. Drammeh called on young people to vie for assembly seats to shift the current narrative of the old-guards dominion of the assembly. She believed that President Barrow is overplaying his hands by saying that the legislative body would be dominated by his supporters.

Another interlocutor, Kalilou Touray, said the immediate-past legislators 'really' caused distress to Gambians by blocking bills that were relevant and okaying others that were neither here nor there. "They really disturbed us because they were doing things which were not right," he told this reporter.

He expressed the desire to see more women of courage and conviction in the legislature.
"Not women who would be handpicked but women willing to stand for us," he hinted.
Majula Camara vends around the Turntable, and she said her desire is to see someone in the National Assembly who will stand for women.
"I don't want us to vote for people who will not stand for us, and we end up regretting," she opined. She added that the masses need parliamentarians who will fight corruption and move the country forward. See our subsequent publications for more public opinions on the incoming polls.
Latest posts by News Desk
(see all)