By: Mama A. Touray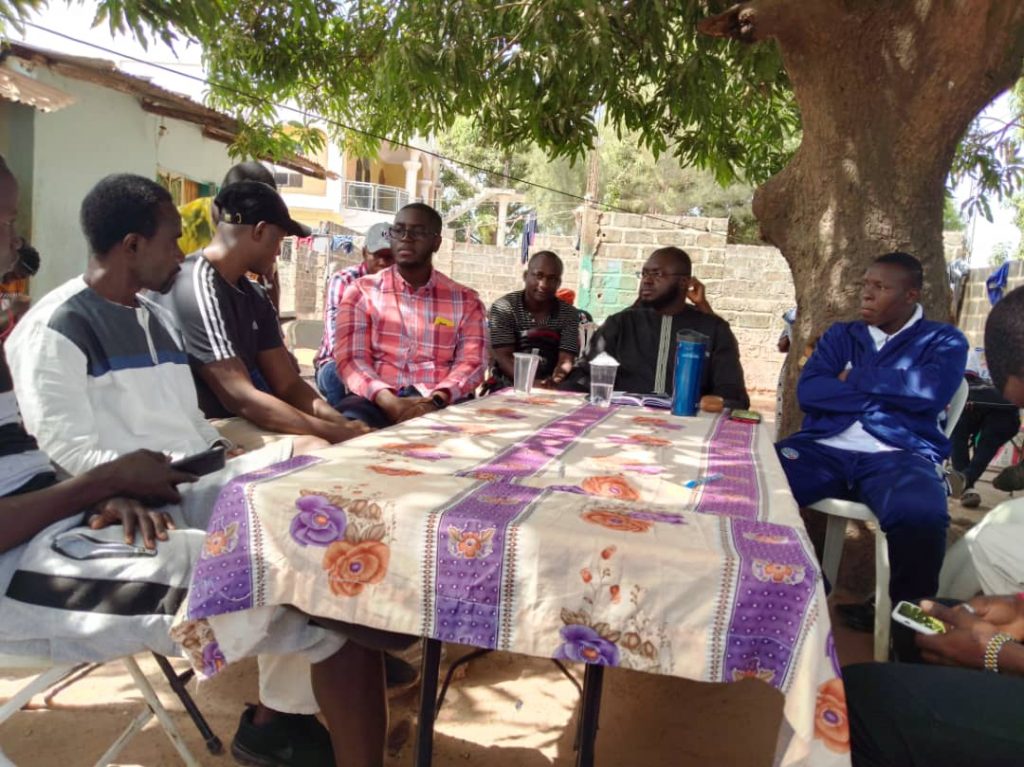 Returnees from Libya have made an impassioned appeal to the government of The Gambia to devise better reintegration programs for returning migrants to prevent them from turning to crime. "We have come to realize that leaving returnees in the midst of the people is not safe as some can be thieves or engage in things harmful to the society and the country, at large," the president of Libyan Migrant Returnees Association, Yahya Jambang, said in a press conference. He expressed the hope that government will give their appeal the due consideration.

He told journalists that some Gambian migrants have perished in the desert and in the sea in search of better lives in Europe because there are no prospects in the country for youths to actualize their goals.

"We all know that government cannot give jobs to all, but they can train us and help us in different ways," he stated. He also talked about the need for the establishment of an embassy in Libya. The Magreb nation still attracts Gambian migrants as the country continues to be used as a preferred transit point for irregular migration to Europe. 

But the irregular journey to Europe is fraught with myriad challenges from kidnapping for ransom to forced labour and imprisonment. The President of Libyan Migrant Returnees Association said they've made an oath for Gambians in Libya and an undertaking that if they (returnees)returned home, their plight would be raised with the government.

"We have been hearing every time that Gambians were dying in Libya," he told the press conference. He added: "We are sympathetic for ourselves and Gambians there. It's said that if you escape and your friend haven't, then you haven't escaped, too." He also spoke about the need for good reintegration packages for the returnees.

The returnee migrants' president emphasized the need for skills development to discourage returnees from attempting again. The Public Relations Officer for the Libyan returnees, Zubir Fatty, told reporters that he'd gone twice to prisons in Libya. "I have been in prisons for eight months and later three months.
I experienced a lot and I know others too, have experienced perhaps more. But problem is the people who will stand for Gambians in Libya. Many of us are afraid to get to some of the prisons there," he added. Fatty said he'd never set eyes on any Gambian visitor in the prisons in all his two detentions.

He pointed out that in as much as they need support from the government, priority should be given to those Gambians stranded in Libya. "Those people in Libya are facing a lot of challenges and there is no-one to stand for them," he lamented. He proposed the Mauritanian system where an ambassador has the latitude to enter any prisons to render support to any compatriot.

"We need that in Libya so that people will not die in prisons," PRO Fatty suggested.
He also spoke about the need for the government to help those returnees without skills acquire one and help nourish the existing skills of others.

Adviser to the returnees, Muhammed Sanneh, who  had children in Libya, said he hope to see the returnees begin a genuine conversation with the government about the need to establish an embassy in Libya that will stand for Gambians there.

"I have been in this country, and I know what we encounter here be it my children, myself and others who came here," he told journalists. "We want the Gambia government to stand in solidarity with us and help us," he added.
Latest posts by News Desk
(see all)