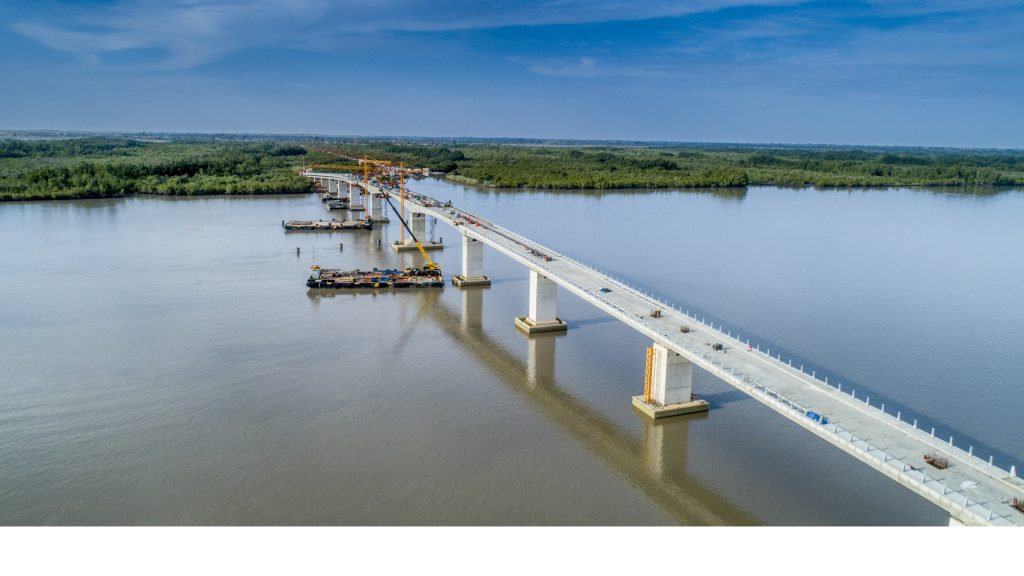 The Africa 50 investment group will now take over the operations of Senegambia Bridge following the signing of a development agreement between the group and government of The Gambia.
Sources informed The Progress that Africa 50 will take charge of the bridge for 25 years after it agreed to pay the Gambia government $100m. The agreement will pave the way for the group to levy fees on users.
Senegambia Bridge connects The Gambia and southern Senegal and it was built through a $100m grant. Sources hinted The Progress that the bridge generates $1m per month. The signing of the agreement, which was done outside The Gambia has yet to be made known to Gambian tax payers, but finance minister Seedy Keita said in an interview with a foreign journalist that the agreement was part of government's asset recycling project.
He explained that the money made will be used for other infrastructure projects. The Finance Minister said government of The Gambia was desirous of building 1,200 km of roads in the country.
Latest posts by News Desk
(see all)