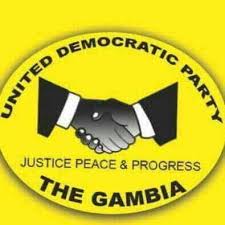 The UDP has contended that Monday's confrontation between Senegalese security forces and MFDC has laid bare the flagrant disregard for the sovereignty and territorial integrity of The Gambia. The Gambia's main opposition party said it was seriously concerned about this development. Here's the party's statement:
"A few days ago, an untoward incident occurred in Foni in the vicinity of villages close to the Gambia-Senegal border. Whereas not all the facts and circumstances pertaining to the incident are clear to the citizens of The Gambia, UDP believes that this grave situation requires urgent action from the Gambia Government.
Therefore, what is clear is that President Macky Sall of the sister republic of Senegal has sent out condolence messages to the families of the Senegalese soldiers with the ECOMIG Forces in The Gambia. Whilst the loss of lives is regrettable, it behoves both the Gambian and Senegalese governments to apprise the citizens of the two nations of the facts and circumstances surrounding this unfortunate incident. Otherwise, rumours and innuendoes may inflame an already volatile situation leading to undesirable consequences in the friendly relations between The Gambia and Senegal.
To be clear this is not the first time that violent cross-border incidents have occurred across the Gambia and Senegal borders, but this incident seems to be more serious, considering the fatalities involving Senegalese Soldiers with the ECOMIG Contingent in The Gambia. The presence of Senegalese soldiers as part of ECOMIG deployment is pursuant to a mandate conferred by ECOWAS owing to ex-president Jammeh's refusal to peacefully hand over power to President Adama Barrow in 2017.
In light of the above, the UDP expresses serious concerns about the blatant disregard for the sovereignty and territorial integrity of The Gambia that this incident has put in the spotlight. The UDP believes in the sovereign equality of nations and hereby urges the two states to continue to strengthen the historic Gambia–Senegal relationship, which is unique and indispensable.
The Gambia Government should, however, never allow the internal tensions and contradictions in Senegal to be played out on Gambian soil. Given The Gambia's unique geographical location surrounded by Senegal on all sides except in the west, it is relatively easy for internal conflicts of Senegal to spill over the porous borders between the two countries.
Therefore, for the sake of peace and the security of the citizens in the areas affected, the two governments must work together to avert armed conflicts in the sub region. To this end, UDP welcomes the establishment of the Presidential Taskforce to investigate the matter. UDP expects that the investigation will be thorough, and the findings will be implemented. God Bless the Gambia, our Homeland".
ISSUED BY THE UDP SECRETARIAT, BANJUL THE GAMBIA
JANUARY 25, 2022
Latest posts by News Desk
(see all)