New York reporter January 14, 2022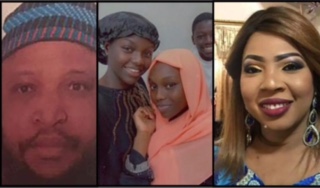 Even as survivors of Sunday's deadly fire incident at an apartment building in New York in which 17 people died are being sheltered by the authorities in the city at various locations; funeral arrangements are yet to be finalized as we go to press.
Dozens of volunteers are working round the clock to help the victims with much needed supplies such as groceries and clothing at the safe houses. The Gambia Youth Organization (GYO) which is collecting donations from individuals and organizations, on Wednesday announced that it has stopped collecting donations from its center because it has no more space to accommodate packages.
Speaking to The Progress newspaper, GYO president, Salim Drammeh said he was quite impressed with the overwhelming support his organization received since the fire incident. He said over the past days, people have been bringing clothing, toiletries, groceries and food supplies to their center making it extremely difficult for them to have space for the volunteers to work in the office.
Concerned individuals mainly New Yorkers have been lending a hand in efforts geared toward helping the victims and their families cope with the trauma. They move from the GYO center and other locations where the donated materials are kept, by transporting much needed materials to the survivors and victims of the fire incident.
As of Thursday, the main GoFundMe account set up by GYO raised more than a million dollars, even as Gambian family members are still yet to decide when to bury their loved ones. The Progress newspaper understands that some families are still looking ways of flying their loved ones to the Gambia for their final resting place.
Latest posts by News Desk
(see all)