By: Omar Jobe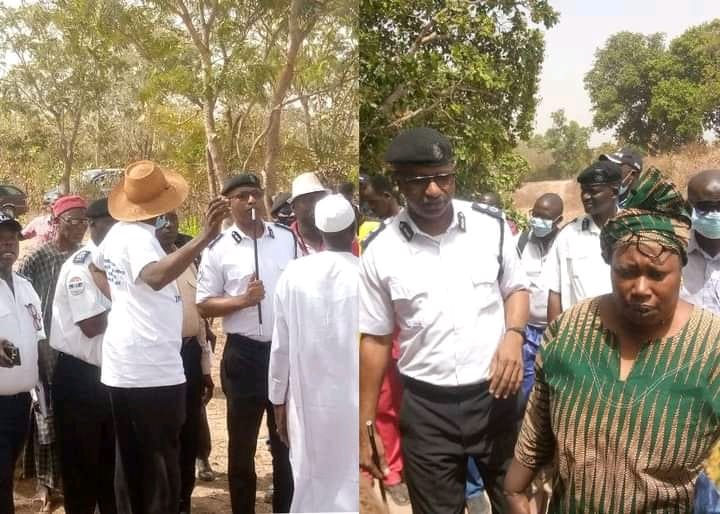 The West Coast Region's Police Chief on Friday went on a fact-seeking mission to the communities of Busura and Talokoto. First off, regional Police Chief Commissioner Pateh Jallow went to Busura where he was met on arrival by the Alkalo and some elders of the village.

He then explained to them that his mission in Busura was to find facts. Commissioner Jallow was later taken to the land in dispute and was conducted around by the Alkalo of Busura Alieu Gaye.

As he toured the area, a number of people took to their heels on the sight of the police and villagers from Busura. Some were moulding bricks whilst others were busy with other construction works. When he asked who were these people, Busura Alkalo Alieu Gaye told him that they were allowed to develop the area by the people of Talokoto despite an injunction, barring development.

After his engagement with the villagers of Busura, Commissioner Jallow proceeded to Talokoto where he was received by Alkalo Oulimatou Colley and some village elders. He was later taken to the territory by the village authorities and went through similar process as he earlier did with the villagers of Busura.

Meanwhile at the site, the commissioner expressed interest to know who exactly were building on the disputed land to which the Talokoto Alkalo said she did not know. She, however, said she had advised people to stay away from the area until such time the dispute is resolved.

After his consultations with Busura and Talokoto, West Coast Region's police chief told journalists that the visit was important in that it will help them with relevant facts about the dispute. He said the role of the police in the issue is enforcement.
Latest posts by News Desk
(see all)