Crime Desk January 21, 2022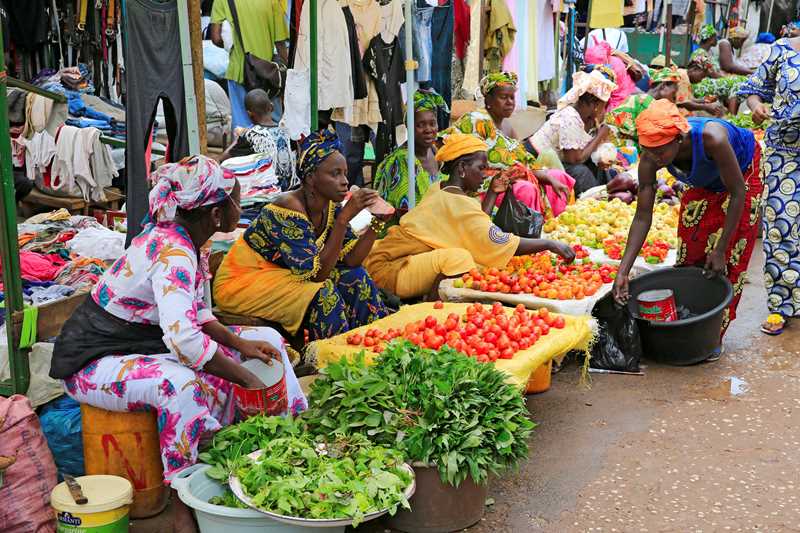 Safety and security concerns have been building upon the many worries of women petty traders in Serekunda as they etch out a living on daily basis. Many Gambian households enjoy significant contributions to their income from petty trading as thousands of women engage in it to put food on the table, pay school and medical bills among others.

Aside the difficulty in accessing adequate financing and training, they have yet to consign to history the running battle with municipal police over space to sell despite their significant contributions to household income and food value chain.

And this situation has also not been helped by fears among some of them about their personal security and safety as well as that of their property. "Criminals used the cover of darkness to rob us",says vegetable vendor Kaddy Camara in a conversation at Serekunda market; the country's largest open air market.

"They rob us of our money and valuables because they have a free reign," said another vegetable seller. "Since we operate at night and considering the fact that we are continually bullied and preyed upon, we are appealing for the deployment of security in the concerned areas of Serekunda market and even beyond,"Sanjiba Kongira told The Progress Newspaper.

Meanwhile, there have been some significant amount of publicity about the police crime control project Operation Zero Crime sometime last year. The project was rolled out in response to the alarming crime rate in the country. It's success or otherwise has remained a matter of speculation in some quarters.

Traffic on Wednesday eased on some of the major highways in the Greater Banjul Area as thousands of Gambians descended on the Independence Stadium to witness President Adama Barrow's inauguration.

Earlier on Tuesday, the government announced that Wednesday was a normal working day and was earmarked as holiday for only the schools in the Greater Banjul Area.
In the absence of official statistics, it has yet to be clear how many servants of the public have deserted their posts on Wednesday.

What was apparent though was that the President's swearing-in has both drained the traffic and caused loss of thousands of man-hours to the state. "There is no need for this paralysis.

For this paralysis in the public service. The wheel of the nation must not be halted by a mere inauguration of a president," said one van driver and his view was being shared by many.

Latest posts by News Desk
(see all)