By Ismaila Sonko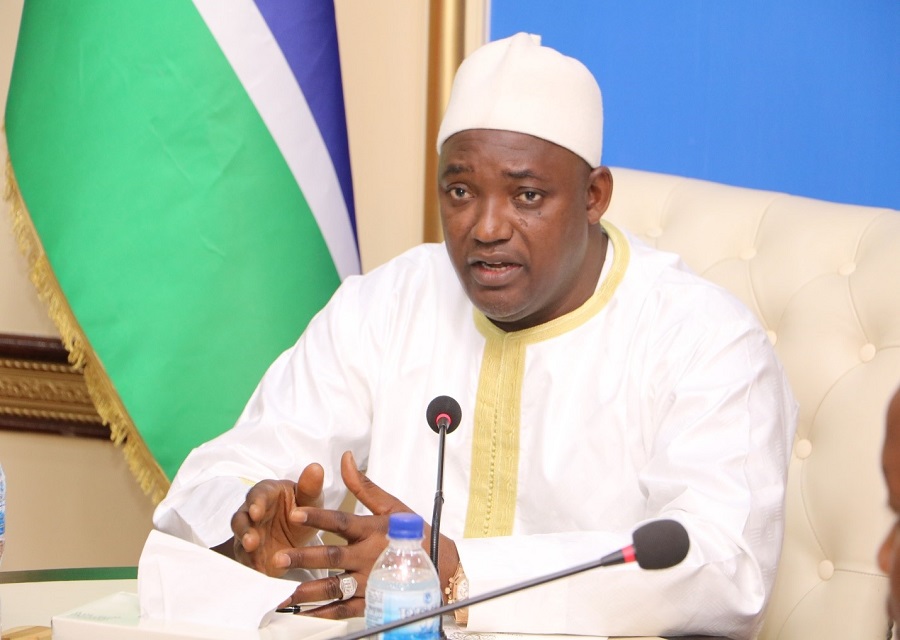 July 12, 2021
The National Assembly Member for Badibou Central and United Democratic Party (UDP) Youth President has described as 'belated' President Adama Barrow's recent meeting with West Coast Region (WCR) chiefs and alkalolu at State House in Banjul, to solicit their support.
SulaymanSaho made the remarks in an interview with The Progress Newspaper.
He emphatically stated that no amount of intimidation will make the traditional rulers support Barrow's so called political adventurism because he [President Barrow] once told them not to be involved in politics.
He also described the Gambian leader as someone who is desperate and lacking confidence ahead of the December 4th Presidential Election.
He continued: "The traditional [rulers] must never allow themselves to be used again. Enough is enough! The TRRC taught us a lot. My humble chiefs and alkalolu, your grandparents suffered a lot to form those villages, you have nothing to lose. You people can stay as long as you are following your defined roles as stated by the 1997 Constitution, and you have a right to vote for any political party in this country. How many times has he [Barrow] been advocating for salaries of alkalolu? He never paid attention to it for four years, why this moment? Who is he persuading?"
Saho also cautioned the Governor of West Coast Region, Lamin Sanneh, saying he should stop mobilising chiefs and alkalolu to State House. He further urged him to be careful, insisting that he can survive without President Barrow.
He went on to commend the UDP monitoring team at the voter registration centres, clarifying that the team goes round the centres to know if UDP agents are there so that they can monitor the progress of data collection by promoting efficiency. He denied that they are there to collect people's documents or identify foreigners.
He added: "What happened in Kanilai is uncalled for, I stand high among all Gambians to condemn it in totality while advising the youth of Kanilai and the entire country to be civil and accommodative because violence will not solve any problem in The Gambia."
Latest posts by News Desk
(see all)