By Ismaila Sonko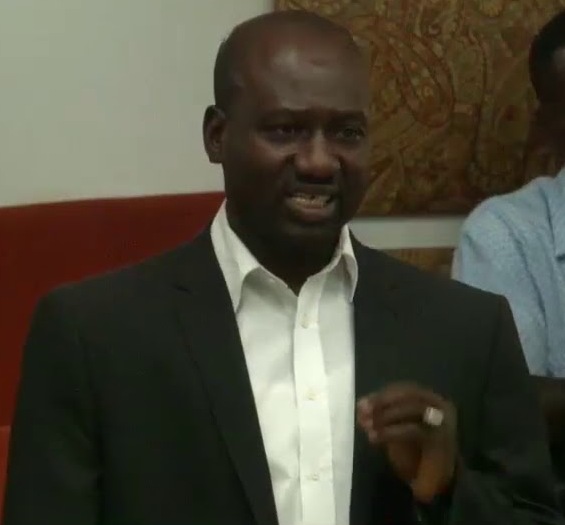 August 25, 2021
The National Assembly Member (NAM) for Badibou Central has called on his fellow lawmakers to work on the impeachment and removal of President Adama Barrow before it is too late.
Sulayman Saho, who made the call during a recent interview with The Progress Newspaper, said he is very disappointed by President Barrow's statement that if he wins the 4th December 2021 Presidential Election he will ban all political activities in the country.
"This country is bigger than all of us, we cannot have a leader who will make us look funny in the eyes of the World," he said. The Central Badibou lawmaker recalled that the president once said he was involved in dishonoring human corpses, something he described as 'completely unreligious and unconstitutional'.
Saho further recalled Barrow saying he climbed trees that are up to 500 meters high. He said the last straw was the Gambian leading threatening political parties and violating their fundamental freedoms.
"I don't think any 21st Century leader should be making such utterances that will breed chaos and lawlessness. African leaders are working on how to eradicate poverty and promote good governance, health, education and food security, not storytelling or issuing threats," he stressed.
He then urged Gambians to unite and vote Barrow out of power come December 4th. "Enough is enough! We don't need political entertainers or jesters," he added.
Latest posts by News Desk
(see all)